Boys Varsity basketball has a winning record for the first time in 10 years
Heading into conference play, the Varsity team is at 12-3
The Englewood High School basketball team started the season stronger than many years in the past with a 10-0 record through nearly the end of January. "We played as a team and all played on a traveling team together so there's more chemistry between us," said junior Chris Apodaca, who plays shooting guard. 
Then came a powerhouse team. Weld Central game was a tough game on January 28. Final score 65 – 57. "This game we were out one of our starters and we came out flat. We were down 27-7 at one point in the game and made it down by 5 at halftime. We were also all sick so it was a tough game but we played hard," Nate Gravagno (11) said.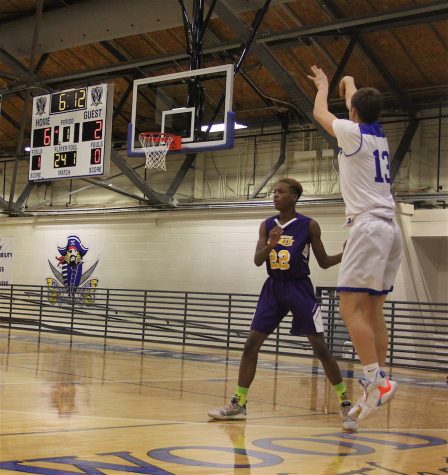 This season the team has built strength and chemistry on the court, also putting in dedication to becoming better players individually and together. Many things factor in on this team being successful.
Players say the coach made them work harder, "He pushed us during practice and created new plays for us this year," said Zack Cave (11).
Head varsity coach John Nonemacher has been coaching for twelve years. Each year he has very specific goals for the team, "Every game, we just come in, be strong, work hard. I'm not focused on the whole season, just each day, you know, are we performing at our best."
Nonemacher said it felt pretty good to be undefeated for a bit, "What it just feels like it's not great. It's not bad. It's not nice. For sure, but undefeated at this point in the year. If we lose all the other games we did nothing to show for it. So it's really just about focusing on what we need to control here, moving forward."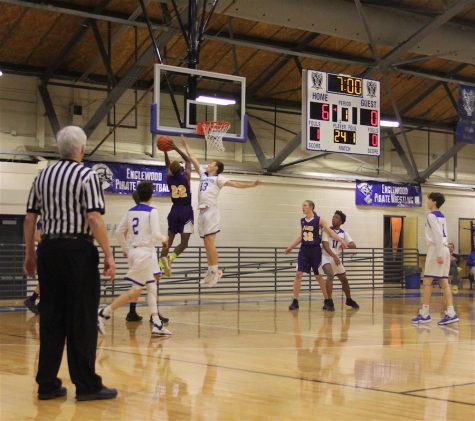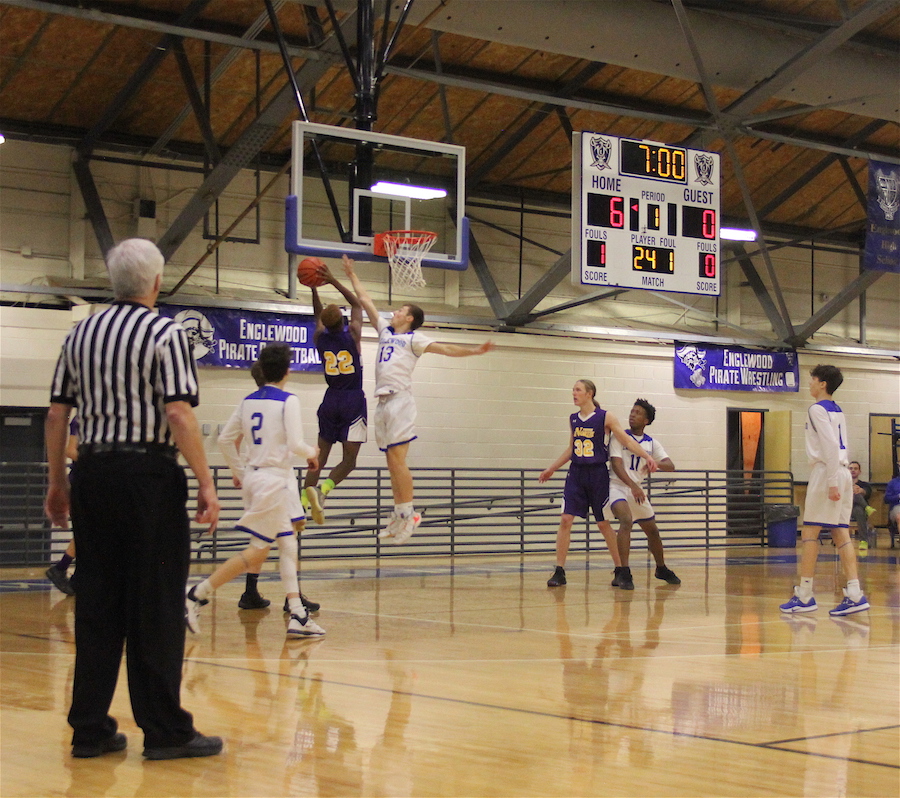 Nonemacher says he believes hard work makes the team strong, "The players work hard, they play hard for each other. They don't care who gets the points, just that we do well like they're really, really team-minded, not a lot of individuals." 
The coach said he relishes his role, "Whatever role I can do to help us be successful. It's all about motivation.  I was able to play. I was able to do pretty well playing at a high level. And I just want to help these guys, you know, get to be the best that they can be, and then see where that takes them. Whatever that is, and hopefully they can apply that stuff to their lives as adults, not just at work and being okay with some losses and overcoming adversity and becoming stronger." 
Heading into conference play, the Varsity team is at 12-3. It is the first winning season since 2010-2011. According to Maxpreps.com, Junior Nate Gravagno leads the way at 17.1 points a game.