Your career in the medical field can start in high school
Englewood High School Students are developing their understanding of the human body and conducting their very own medical research inside classrooms. Within these classrooms, students are being taught different kinds of biological sciences like physiology, human and animal medicine, microbiology, genetics, and public health.  
It's all under the umbrella of Biomedical Sciences. A program started here at Englewood last year.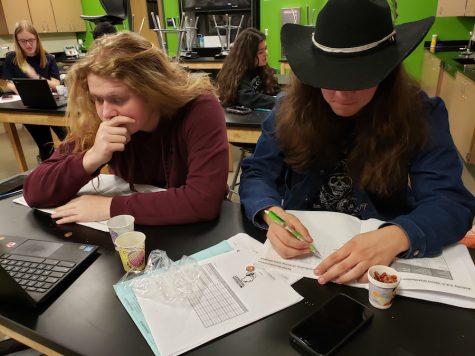 Junior Jocelyn Leal Garcia is part of the Principles of Biomed class, "Biomed is basically sciences that apply natural science to health care. I started Biomed the start of junior year. It's a year-long course."
Garcia and other students have taken valuable information from this class that they can later apply to their lives and careers, "By taking this course, I've learned a lot about certain diseases like diabetes and sickle cell disease," said Garcia. 
Students at EHS get the benefit of having numerous hospitals and medical facilities nearby so students can take part in internships and other opportunities before they graduate from high school. 
Sophomore Alexa Lujan has aspirations to become a Registered Nurse, "I've been taking the class since the beginning of this year, and I really enjoy it so far it's pretty interesting." 
Lujan says she is learning a lot about human anatomy, "Biomedical science is a science that helps us. In the class, we see how organs, cells, and different parts function in the human body. In the class, we learn about things like diseases in people and animals, how to treat them, and stuff like that."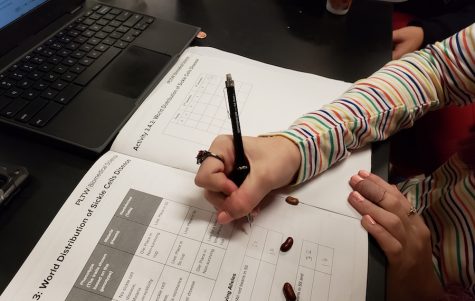 Campbell, a science teacher here at Englewood, has been teaching Biomedical Science for ten years, "The class is really going to look at healthcare as a whole so we're going to look at healthcare challenges that are actually out there, and diseases and kind of different issues that people actually deal with and we're going to look at how do we treat that how do you diagnose it, and looking at the challenges that we still face and how can we fix those challenges." 
Principles of Biomed is a fast-pace college-level course. Students are faced with challenges in class that will later help them in life even after graduation, "It's going to be a really good class to take if you've kind of thought about any career in healthcare because it's going to expose them to kind of the rigor the level of work that you'll have to do to go into healthcare but it's also going to give them huge exposure to the different types of healthcare careers there are and a hands-on lab," Campell said. 
Health sciences like this can forward and evolve the world and how we understand the anatomy of ourselves and other organisms, "Everybody gets sick, and people are always going to need health care so it is a career, it is a job that you're never going to be out of. People will always need you and there's always challenges and change to what there is so we need new people to take on those challenges that we're seeing," Campbell said.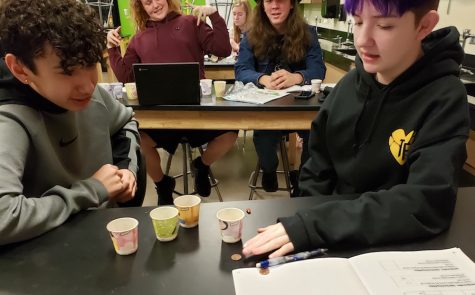 Students who take the Biomed courses can also join HOSA. It is an international student organization that promotes career opportunities in the health care industry. Anyone who would like to know more about the class can talk with any of the counselors or Amy Campbell.