EHS wrestlers pleased with a positive season
As the wrestling season comes to an end, the team looks back on the progress and steps athletes took to a better season.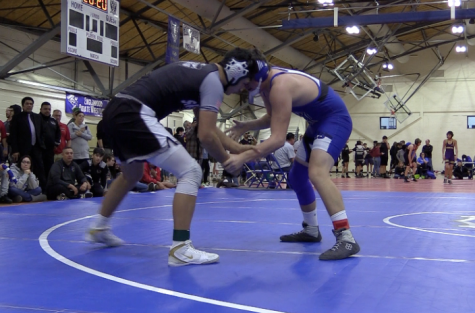 The team had a strong finish at the CHSAA 3A Regional Tournament. Senior Captain, James Sharp led the team with two victories and took 5th Place, while Adrian Garcia and Isaiah Segoviano battled back in the consolation brackets. 
Sharp has been wrestling since middle school and has learned new skills and tactics, "Really coming in, I wasn't an attack-type of person, in middle school, I didn't really attack I was a defensive wrestler. But what Coach Marino, Coach Trujillo, and Coach Romaine have taught me is an attack, get that attack, make sure I'm getting the attack, not reacting," Sharp said.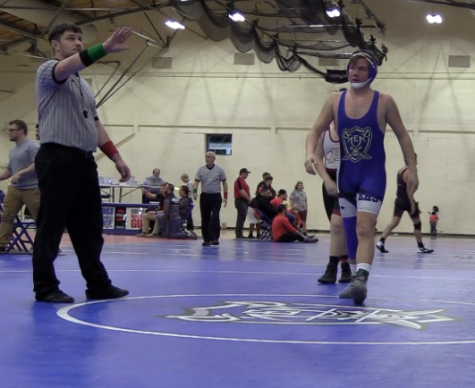 He wrestles at 182 pounds. When he shows up at a meet, he looks around and sees larger teams but that doesn't intimidate him, "No, it really doesn't matter. But really it's just the one kid on their team that matters to me. I only see one person on their team, not 70 or 80 kids."
The team boasts ten wrestlers including one girl, Junior Alaze Kolman. In April of 2019, the Colorado High School Activities Association approved girls wrestling for prep athletics. Girls wrestling is now officially sanctioned for the 2020-21 season.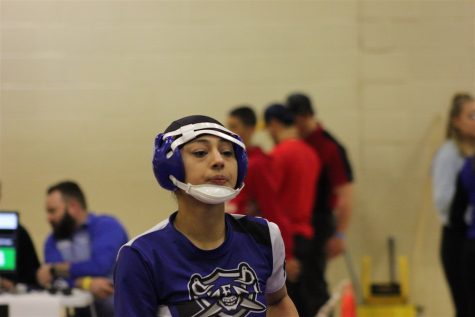 Freshman wrestler Isaiah Segoviano finished 9-6 on the season and is happy with the outcome of the year, "The season was good. There's been some ups and downs. The steps I took are just to think of the big prizes such as a state qualifier and that's just been my motivation to make this season successful." 
 Sharp has the same goal and also a bigger one, "For me, it's my senior season I just want to make sure I get my name out there. I'm trying to wrestle in college." 
He is hoping to wrestle at Hastings in Nebraska, where he wants to double major for history and athletic training.