Girls basketball scores a solid season
After many years of playing basketball, this may be senior Ximena Hernandez's last year on the court, "The season is going good."
Over the course of the season, Hernandez said, the team really started to gel,  "The team has been working well together. In the beginning, we didn't work that well as a team but as time goes on we've gotten better and closer."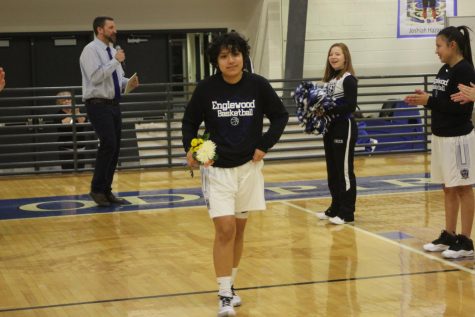 Coach Thomas Rhode has spent most of his life around basketball, "I started coaching back in college, I was a graduate assistant for the University of Wyoming and I got moved into an assistant role.
For the past 17 years, he has dedicated himself to teaching high school students about the sport. "I started coaching at ThunderRidge High School in 2003." 
Even though Rhode wasn't able to play much in college he still found a way to incorporate it into his daily life, "I played basketball in high school and wasn't quite able to play in college, it wasn't the right time to play, but I still got a chance to stay active with the basketball Programs at the University of Wyoming in different capacities."
The biggest goal he has for his team is for them to know that it's okay to lose a game, but that it isn't okay to ever give up, "I think that our biggest goal is just to get better every single year, every single game. Just show growth improvement. Obviously we want to win the games we plan. But I think that the more important thing is to learn life lessons things that we can use. When you're playing basketball it helps you when you hit a tough point in life, to learn how to never give up."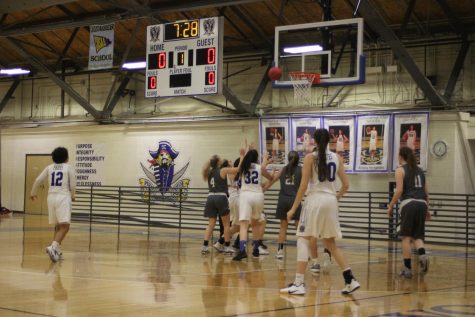 He knows how lucky he is to help students find their passion for the sport, "It's a privilege I mean it's quite an honor to be the girl's basketball coach. You know, there's only one high school here in Englewood that has a team. It's kind of cool to be able to say you're the only head girls basketball coach for Englewood. But even more than that it's just been such a cool experience to be a part of the community and part of a group like this I've got us a chance to see so many cool experiences and so many great kids come through the program that I feel honored to be a part of something like this."
He appreciates how hard the girls are willing to work together, "I think that sense of family makes the team strong. I know that that's hard to grow, I know it's hard to pull together but when you finally get to that point where everybody feels like they're supported and they've got people on the team that have their back, that's what makes the team strong. They're willing to work hard for each other and they're willing to work hard for me as a coach and, you know, they see that they're not doing things that everybody else isn't, everybody's working together for the same goal."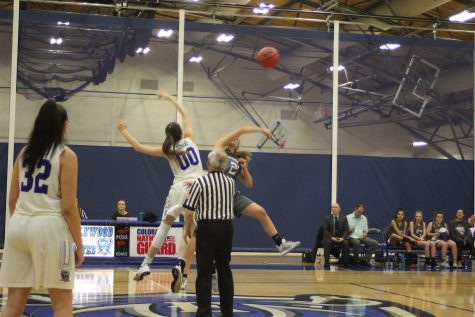 He is motivated by teamwork and the responsibilities of basketball "I think it goes back to just seeing students learn and grow is my motivation. You know I don't know how many of my players will go on to play college basketball and playing the pros, it's awesome if they do but more importantly to me is helping young people grow to be responsible adults. And I think sports can help you learn a lot about yourself, it helps teach you lessons that you need later in life. And so that's what motivates me and I mean it's fun to be out there with a group of people who love the game and want to play it said that's a lot of fun so it motivates you to come in every day and work hard for them because they come in and work hard for you."
Sophomore Lillian Drummond plays forward for the team. She's been playing since the seventh grade, "If we keep up with what we're doing during practice and games, we could get pretty far."
The team is 7-10 overall and averages 35.4 points per game. 
About the Contributor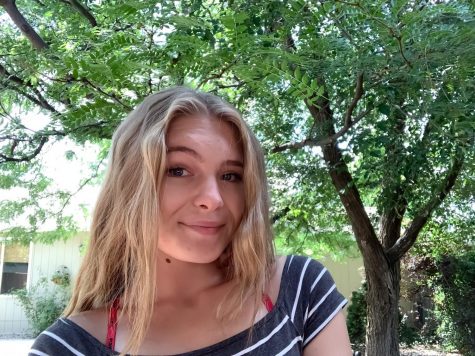 Brooke McKee, Pirateer Staff
I've lived in Virginia for 13 years and came to Englewood for my freshmen year. Now I'm a sophomore at EHS. I love to spend my time outdoors being adventurous....