Curbside Delivery Reviews: Places to try tonight
Hungry? As we slowly re-open our state, there are still many communities under "Safer at Home" restrictions. Where can you find a good take-out meal?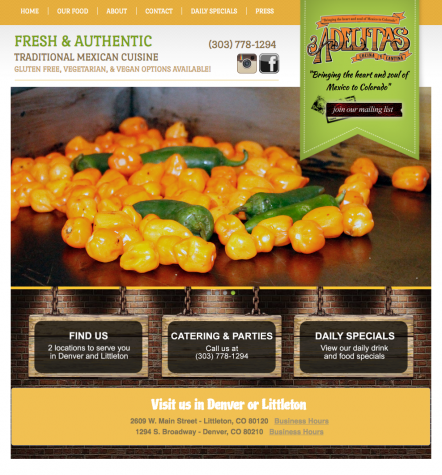 Elowyn Fahnestock (Broadcast Journalism) Last night I got take-out from Adelitas, a Mexican restaurant on Broadway that we had a gift card to. I often eat there and think it deserves to be talked about. 
     We ordered four meals, they have everything from burritos to enchiladas to salads. We can call in at any time, and have our orders delivered at any time. We called at 4 asking for a 6 o clock delivery, which they nailed. The bag was left on our porch and a tip was given likewise, it was a safe interaction for COvid19. The delivery was also right on time! 
     The food, as always, was delicious, and there was plenty for lunch the next day. We were also provided with lots of salsas and chiles to add to our meals. The food was well packaged and dropped off while still maintaining social distancing. 
     The food and service were both extremely enjoyable and I loved my enchiladas. The delivery person and the person on the phone also did an excellent job. It was a calm and nice interaction all around. I love this restaurant and would recommend it.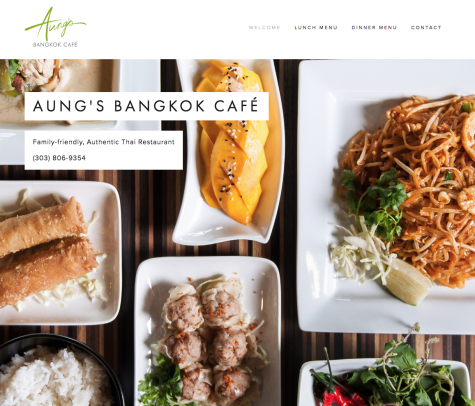 Katherine Moraja (Broadcast Journalism) Located just off Hamden on the avenue of the same name, surrounded by a strip mall's worth of other restaurants and convenience stores, sits a small yet welcoming Thai food establishment. It doesn't look like much from the outside but, since my family started going there, it has quickly become one of my favorite restaurants. From humble beginnings as a Burmese refugee to Thailand, chef Aung Kyaw immigrated to America eleven years ago with the dream of starting a restaurant, and his dream has come true in the best way. I am reviewing Aung's Bangkok Cafe because it is one of my favorite places to eat and I believe it deserves more recognition as an iconic Englewood eatery. 
   Since my family has been eating at Aung's for a while now, we have gotten familiar with the process of ordering and picking up, even under the new curbside pickup regulations caused by the COVID 19 pandemic. My mother takes all our orders, calls the restaurant to place them, then makes the quick drive to 1225 East Hampden Ave. Occasionally, the wait can be longer than preferable but it is necessary for the taste and quality of the dishes. When my mother returns, we all gather at the dining table or in front of the TV to enjoy our meal. I ordered the Bangkok fried rice with chicken; the rest of my family has the pad thai with chicken or shrimp. Over the plastic containers of rice and noodles, we talk and laugh, enjoying the togetherness of a meal shared, talking about our days or something new we learned, and thoroughly enjoying each other's company, as well as the deliciousness of the meal. I always enjoy my Bangkok rice, everything from the taste to the texture to the genuine feeling of freshness and high-quality ingredients included in the dish. It makes me nostalgic for normalcy, for the familiarity of getting take-out after school and sharing funny stories from that day's class with my family. I have only eaten in the restaurant once and, even though that is not a possibility currently, that experience was just as smooth and well serviced as their curbside pickup adjustments. Furthermore, all the employees of the restaurant are stringently following the food safety requirements of this pandemic to ensure the health and wellness of the workers and the customers. Overall, Aung's food is simply delicious, well made, and delivered with the utmost care, quality, and efficiency that makes it a superior restaurant experience. 
   My final review of Aung's Bangkok Cafe is a 4.5 out of 5 stars. The food is excellent, the service superior, and the overall experience/environment spectacular. It can become a little pricey, especially if you're buying for an entire family, but the serving sizes are large so you're practically paying for two meals, which I also really appreciate. The family-owned and operated nature of the restaurant gives it a very personal feel and all the employees are very sweet and always willing to help. In conclusion, if you are looking for authentic, quality Thai dishes made with care by a lovely family, look no further than Aung's Bangkok Cafe. I would recommend Bangkok rice.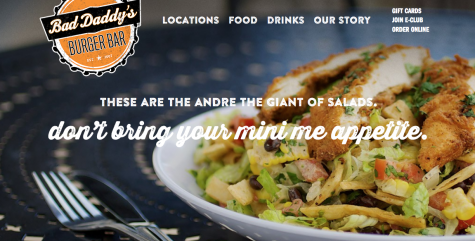 Logan Owens (Broadcast Journalism) "⅘" I am reviewing this restaurant because it is an awesome new place to eat. It was really good, from the workers to the food, and the dining area. They had a great variety of food! I would highly recommend this restaurant.
When I and my family walked in, (prior to shut-down) we were greeted almost immediately. They had servers on the standby and ready to serve. We start heading to our seats and we notice a lot of TVs across the restaurant! We sat down and got out menus. I ended up getting their special cheeseburger.  The food was really good and was brought to us in a reasonable amount of time. The servers were really polite and quick. I gave this restaurant a ⅘ because of how good the food was and how good the workers were. I would definitely recommend this restaurant.