Marching Band faces COVID Challenges
I'm Logan Owens joining you for this half time presentation. During this time, you would normally hear the band playing songs that pump up the crowd filling the Pirate Stadium. The crowds are small because of COVID restrictions, allowing only 250 people inside the facility. It also means fewer opportunities for the band to play. 
The COVID pandemic has changed the lives of all high school students including those at Englewood High School. There are nearly half of the student body of Englewood studying from home during this first semester of school. It has affected many activities like choir, theater, and band.  
Senior Shyanna Mader is part of the percussion.
 "a long time, so I've been in the high school band all four years, and I was in the 5th and 6th-grade band. I've also played bass guitar in a jazz band, I've played all percussion."
Under the COVID health guidance, playing an instrument near another student is not allowed because of the possibility of spreading germs. That doesn't mean the band room is completely quiet. Members of the percussion get to play. IT is just not the same. 
"I kind of just missing, playing with everyone, I get to play with percussion but we don't really get to play together because we can't be in the same room playing together." 
She misses the football games and the atmosphere.
"That is going to be different. We don't have half time show to put on the field. Football games are fun, I never saw them as a working type situation… I always had a lot of fun being there. The band is like all my friends." 
Sophomore Elliot Maschka… "very different"
says playing without the band is very different than the experience he thought he would have this year, 
"Just having to wear masks and being separate and not playing that much" 
How would this year feel more normal??? 
"Football games. Getting back to playing instead of here just practicing." 
Junior Emma Heidrick has been in the band for 3 years. 
 "Right now I'm playing bass drum, but normally I'm in percussion." 
She misses the competitive nature of playing at events.
"Just the environment of the competition I really miss that and not having the final show, its different." 
Even though she can't participate in major events, she feels lucky to be able to pick up an instrument at all this year.
"Really nice, it's a sense of normalcy.
 This year is a challenging one for students who rose in the ranks to earn the position as a student leader of the Marching band, called the drum major. That honor falls to Micaiah Hazard and Senior Flora Martinez. 
"This year is different to be drum major. Last year I would be up on the podium leading the band. This year, there is a different look on the band, the social distancing, masks. No playing. One to two hours a day… give information, before seniors move on.
Depending on the situation with the pandemic, they may be able to participate in halftime shows and other events for the school this year. 
"I am proud to be in charge of the band it is fun this year, seeing people still want to be part of the band and I'm glad I'm here and everyone else is here too." 
Reporting for Pirate TV, I'm Logan Owens. 
Leave a Comment
About the Contributors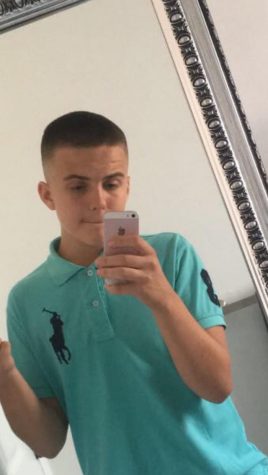 Logan Owens, PirateTV staff
I'm a sophomore  at Englewood high school. I like to play football. I like Broadcast journalism because I get to show what happens at ehs and i get to...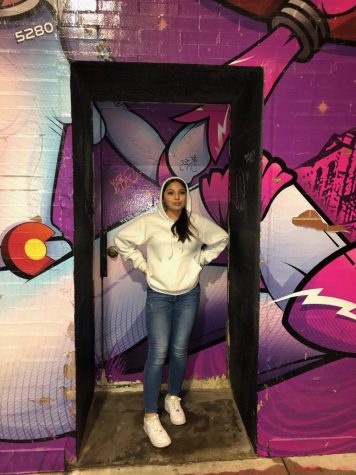 Stephanie Montoya, Staff Writer
My name is Stephanie, I am a freshman. I'm a student-athlete and I like to write.