**UPDATE** Game Tuesday-Boys Varsity Basketball Make it to Great 8
Great 8 Stream will be at: St Mary's Youtube. (Link below)
Game time 7:00 pm
Great 8 Stream will be at:
https://www.youtube.com/channel/UCdn7F5lVl6FeG83io308EqQ
Despite facing adversities from the cataclysms of a global pandemic, one special team from Englewood, Colorado has shown what it takes to have perseverance and heart. After winning their conference championship and posting a record of 14-1, the Englewood High basketball team is still hungry as they move on to the 3A Elite Eight round of state playoffs.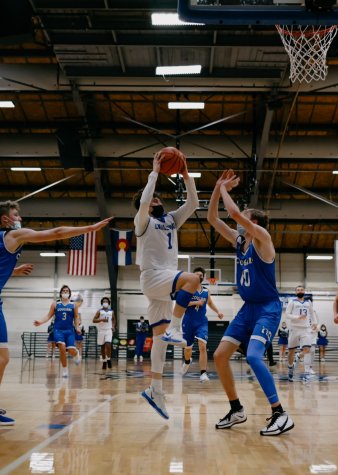 Zack Cave is a senior starting guard for the Pirates, and his leadership and pride has held the glue together for this Englewood team, "I would say that all of us have made a big impact on the success of the team this season because we know how important it is to go hard or go home. Basically, we just hate losing." 
Cave is an integral part of the team, providing the group with lockdown defensive abilities as well as good rebounding and athleticism. After losing in the first round of the state playoffs last year, Cave has shown determination in not letting anything get in the way of the team's success, especially not COVID, "Playing in masks definitely was something we had to adapt to, but I think our training and conditioning has gotten us more prepared for that challenge than any other team. Overall I feel like COVID brought us closer together."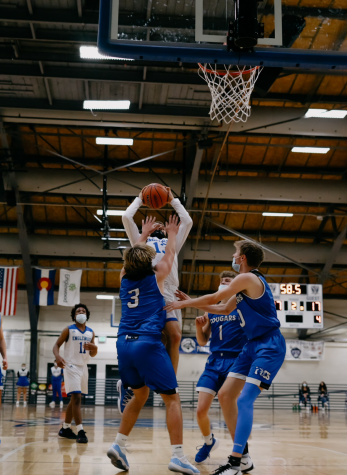 Head coach John Nonemacher as well as the rest of the coaching staff have also had to adapt to many changes in order to follow COVID guidelines this year, "No offseason stuff, wearing a mask, no fans and now minimal fans, no in-person scouting, cohorts, 30 minutes between games, limited bus capacity, limited JV season, the limited roster in general, socially distanced benches, to name a few."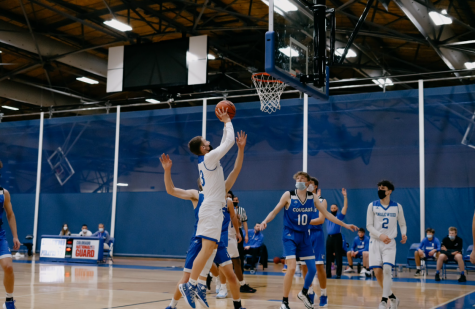 The list goes on and on, but the most important thing was that the team was able to play, "It shows a lot about our team that we are able to persevere through it, make no excuses, and achieve what we have." 
The Pirates' last game came down to a nailbiter against the 9th ranked team in 3A, Resurrection Christian. The game truly lived up to playoff basketball expectations, as the Pirates went on to win the game on a last-second shot made by point guard Hunter Johnson, giving Englewood the lead 53-52. Hunter Johnson as well as Nate Gravagno and Gunner Johnson led the way in scoring to help secure the win. Junior starting shooting guard Gunner Johnson has been a great asset for the team all year and hopes to leave a legacy that the team and alumni can be proud of, "The success of this team will impact the name of Englewood and the community. Over the years Englewood hasn't gotten the respect it deserves and this year there's no reason why we shouldn't get that respect."
Senior guard Felipe Gomez shares this idea of pride and has put blood, sweat, and tears into the game since middle school, "The difference between this team and other teams in the past at Englewood is that we play united. This team is like a family, we take care of each other and we help each other get better every day."
Even though the great effort, competitiveness, and mentality of the team have propelled them deep into the state playoffs, they wouldn't be where they are without the coaching staff. Head coach John Nonemacher as well as Assistant coaches T. Jones and Stu Howard have pushed the team to be their best all season, whether it be film room days, conditioning days, or Saturday practices. Coach Howard has been a part of Englewood since 1983, and after having a near-death experience with COVID, his wisdom and charismatic attitude continue to motivate players every day.
"I'm truly grateful to be along for the ride. Getting sick last March and my long recovery has changed my perspective on life in general. I appreciate things that maybe I took for granted before. I feel fortunate to be able to be around all the players. I love the energy," Howard said.
Coach Howard and his victory against COVID are truly symbolic of this team's persistence and drive. Even after all the success that the team has seen this season, Englewood will continue to have a winning mentality throughout the rest of the playoffs and future seasons.
The next round of the play-offs is slated for Tuesday, March 16 against St. Mary's High School in Colorado Springs.
Here is the link to the school YouTube page for live-streaming:
https://www.youtube.com/channel/UCdn7F5lVl6FeG83io308EqQ
About the Writer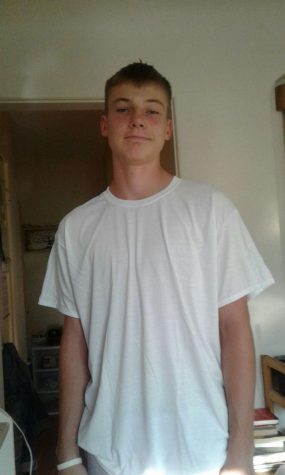 Nate Gravagno, Staff Writer
I am a Senior and a three-sport athlete at Englewood High School. I like going into detail about events that affect me and other students at Englewood.