**UPDATE** Dancing and dinner: Prom is back
After Covid canceled prom for 2020, the event is back and students are thrilled.
**Update-Prom has been moved to May 21st from 7-10 pm
Prom is actually happening and students at EHS are thrilled to know a one-time-honored event is back on the calendar for the year.
Senior Vivian Cedillo can't wait, "I am excited that prom is still happening, I had assumed that we were going to get it, and to hear that is exciting because we didn't get it the past year 2020. We didn't get a chance and I'm happy that at least we get that part of our senior year." 
She is going to be wearing a prom dress, "definitely cuz we go and big or go home this senior year. 
Brendan Hackett is the teacher-librarian and prom committee member. His school role in prom goes back to last year, "Actually, I was one of the few staff members that were on the planning committee. Unfortunately last year because of COVID. We had a prom all planned out, it's going to be at the aquarium, but we had to table everything for obvious reasons. And this year I'm seeing teachers and myself are planning the prom as well. So I'm one of the lead people on the planning right now."
Hackett says the thing that people can look forward to most when it comes to having prom, is having a prom. Which they couldn't experience last year, "being with their friends, taking the opportunity to dress up a little bit. This year it's actually more of a casual prom, but I'm sure some students will take the opportunity to dress up. We can't stop that and that's certainly welcome, but really just to have that experience especially for seniors this year that didn't have a prom last year. It's just really unique that we can actually do a prom here. I know a lot of districts and a lot of schools are still not able to do that."
Cedillo didn't know that there was going to be any prizes or after prom, "They haven't been very outspoken about prom so I didn't know that there was going to be after prom and Prom to get together, I didn't know there was going to be games, nor prizes, but your future prom queen right here."
This year, because of restrictions around Covid, prom and after prom are both being held at EHS. Cedillo thinks combining prom and after prom isn't ideal, "I think it was much cooler when we come back to the school, and you know they had things going on here like the bounce house and all of that."
Senior Joey Mora says a tux is his go-to, instead of the other option of casual clothing, "um I'm definitely gonna be going all out for this one, and wear a tux."
Mora said he is excited that prom is still happening. He feels that combining prom and after prom together is a good idea to get people to know each other more, "a better experience to let out some energy that we've all been holding in." 
Lila Downing, transition coordinator and prom planning committee says the thing she is most excited when it comes to having a prom is that this will be the first year we have held prom at Englewood High School, in the school itself, "I am so excited to show, I guess, or have the kids participate in an experience like that. I don't know, I don't want to say once in a lifetime, but it is one of those events where we have an opportunity to transform an area in our school to be something completely different. And I'm excited to show the students how that can happen. So, I want all of them to come. And I'm hoping if we do our job really well, that they will be amazed, and inspired to maybe do this for their kids someday."
She said getting prom together at the last minute was fun, "I love doing stuff like this, I actually work better under pressure, having a quick deadline for me. It keeps me focused. And every day there is a task that needs to be completed. And I love it. So, shorter is better for me."
Everything she wanted for prom got done, and it turned out exactly how she wanted it to, "For me, I say yes, we have some really really cool decorations that are happening like I said to transform that Fieldhouse. We all walk in there and we see this sporting arena, right. And when the students walk in there that night. It's not going to be that it's going to be something totally different."
Organizers say they've taken some old visions of what prom used to be and added it to prom this year, "Prom used to be an event where you went to a dance, and then you came back to the school and after-prom was held at the school, and it used to be a giant affair. It was decorated, there was a theme, there was usually like a casino piece to it. You played games, you got tickets at the end of the night you put your tickets in the cans of the prizes that you wanted to win. And then they would do a drawing at like five in the morning and you would win your prizes, and off you go. So, kind of took the idea and smashed it into dance games, prizes, food, all in the same place. So, there are some parts of the school still the same. Yes, but the part that you're going to be at the most, will be transformed," said Downing.  
Organizers put out a Target wish list for people to help buy the gifts for the giveaway, "So there's basically a free raffle when you're playing the art games you get tickets. You put the tickets in the bucket in front of the items that you want to win, and they'll be a raffle towards the end of the night, and some of the items I've already seen, there's a flat-screen TV, there's a mini-fridge. There's lots of awesome stuff like that there's like a tent, there's the lawn chairs. There's really really fun stuff, there's a few, few games you can win."
Downing said the goal is to give prizes to seniors for use in college or their next phase. 
Hackett says when students come in to expect to get a colored wristband first thing, "to indicate the grouping that they're in a colored, colored wristband. And then the first thing that you can do when they walk in, is they can go to the fun photo booth green screen, and there's going to be some different cosmic backgrounds that they take three or four different pictures with their friends, and they will get a nice kind of old school photo strip printed off. So that'll be pretty cool so right away, that's gonna be awesome."
Organizers say when you walk into the gym, there will be yard games in one half of the gym, the other half will be the dance floor, "and we have a totally legit DJ, we had money left over that we didn't spend last year so even though we're having it at school in the gym. We spent some money on this, which is awesome," said Hackett, "Same with the green screen."
Light food will be provided including some hors d'oeuvres and desserts will be served by our culinary program students in the cafeteria.
For students and organizers,  it means a lot to be able to offer this experience for students, "It was really disappointing last year putting in a lot of work for planning and having the prom have to be canceled. And more than that really just feeling bad for the seniors last year that did not get a prom. And the juniors this year are just kids not getting a prom. It's really nice to be able to provide that, and it is free too. It's totally free, we use the money from last year that we have fundraised to make this happen. So, definitely hope a lot of students come," said Hackett. 
____________________________________________________
If members of the community would like to donate items, there is a wish list here.
The Junior Class of Englewood High School requests the honor of your presence at the Junior-Senior Prom, Saturday, May 8, 2021.
We have created a Target After-Prom Registry so that anyone and everyone can help us make our deadline by purchasing items on our wish list.
This link will take you directly to the wish page: EHS PIRATE PROM
Purchased items can be dropped off at the EHS Main office, or you can have it directly shipped to the school.
Thank you for your help as we send off the Class of 2021 with a night packed full of fun and memories.
______________________________________________________
About the Writer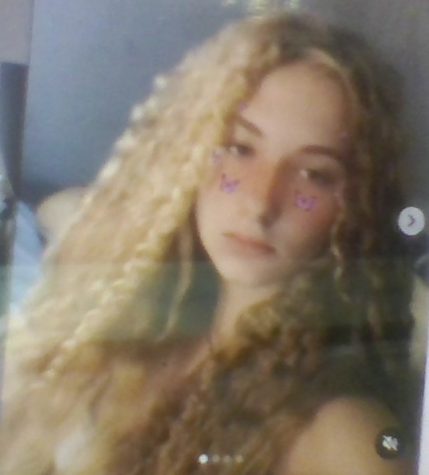 Haliegh Worthy, Staff Writer
Im Haliegh, im in the tenth grade. I love to play sports and to listen to music. I just want to live my life fully and experience as much as I can.