EHS boasts three major scholarship winners
During this pandemic, there were many students who struggled with coursework and classes, but we also saw students who continued to work hard and excel under pressure. Englewood High School saw three students earn coveted scholarships for their efforts. 
Ernie Maschka and  Naomi Lumban-Gaol have won the Daniels Fund Scholarship. This is a nearly free ride to any college of their choosing.  In addition, we also have a Boettcher Scholar this year. Brittany Edwards earned that distinction.
Maschka said it was a long process to earn the award, "After months of waiting, I got a packet in the mail with the letter of acceptance and other papers outlining all the opportunities I will have with the Daniels Fund."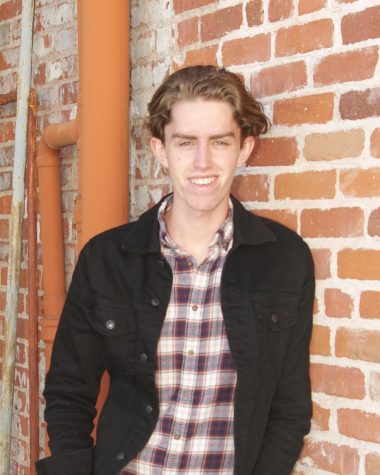 He says it is the biggest accomplishment of his life, "and it has been great to share that accomplishment with other people in the school." 
He plans to stay in Colorado for college, "I will be attending Fort Lewis College in Durango, Colorado. I am going to double major in Political Science and Journalism."
He is grateful to all of the teachers who helped him get through these four years, "All of my teachers these past 4 years have been a big part of me getting to this point. They've helped me by giving me opportunities for scholarships as well as writing letters of recommendation for me. My parents have also been a big part of supporting me throughout the application process, which helped me receive this scholarship."
The scholarship is very competitive. Nearly 2,000 students filled out applications for the Daniels Scholarship Program. According to the Daniels Fund website, "Of the 240 students selected as 2021 Daniels Scholars, 135 are from Colorado, 29 are from New Mexico, 37 are from Utah, and 39 are from Wyoming."
Lumban-Gaol was notified by mail that she was a Daniels Scholar, "Receiving the Daniels Fund Scholarship means so much to me. Being able to further my education without a great financial burden is such a blessing and it has already lifted such a weight off of my family's shoulders."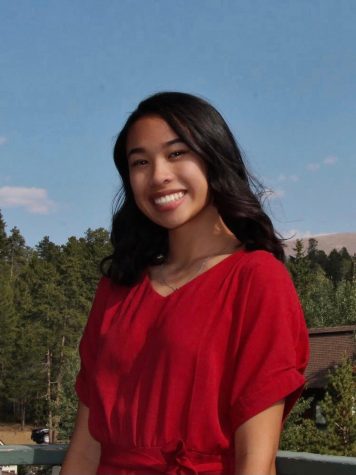 She says her plans for next year are keeping her close to home, "Next year, I plan to attend Regis University in Northwest Denver. I will be taking Pre-Nursing classes in order to prepare me to get my Bachelor's Degree in Nursing." 
To get to this point, she recognized all of her teachers and the Englewood High School administration, "My teachers have been so supportive in regard to all my post-secondary needs. They have been so generous and thoughtful; they have taken so much time out of their day to give me mock interviews, recommendation letters, and words of advice. I couldn't have received this four-year scholarship without their help."
According to the Daniels website, scholars get to choose any two or four-year institution in the United States, "Scholars must intend to complete a bachelor's degree, and those starting at a two-year college must be on a path to transitioning to a four-year institution and earning a bachelor's degree. Daniels Scholarships may not be used at technical or trade schools, or for participation in certificate programs."