Music Tastes at EHS
We built a Spotify playlist of your favorite songs.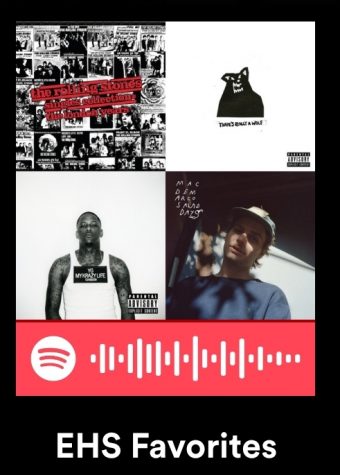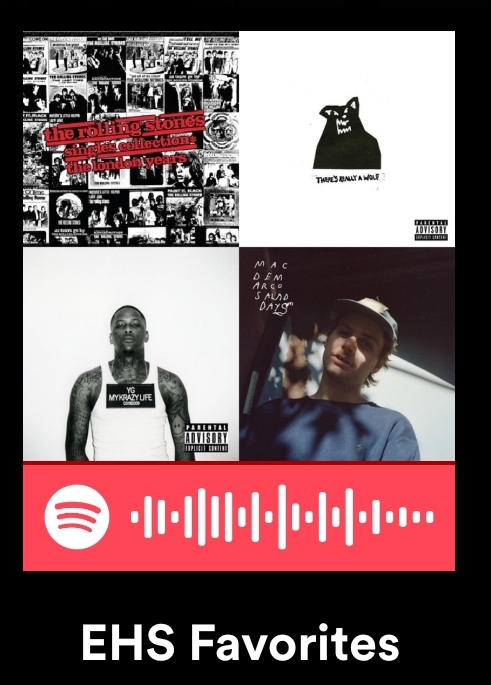 Reggae, rap, indie, banda, and country. The music tastes of students at EHS are as varied as the students themselves. 
Here, there are many students with unique tastes in music, such as sophomore Gage Luna. Luna engaged in the debate over which artist had the best new music. Drake and Kanye dropped music at the same time. We asked if Luna preferred Certified Lover Boy (Drake) or Donda (Kanye). He said he hates one with a passion, ¨Donda, Certified Loverboy sucks so much bro. It's a 35-year-old man saying he is a certified loverboy.¨ 
Luna is as passionate about his rap artists as he is about the genres he doesn't like. He feels very strongly about country music. "Ah hell Nah. Who likes that?" So, he clearly does not prefer country music.
Sophomore Mateo Schwilch spelled out his favorite rapper with a simple yet stern ¨YG¨. He said his favorite genre of music has a strong beat, ¨Rap, it's all I listen to mostly.¨  
Some students are into throwback music. Some reach way back into the past. Sophomore Dylan Wrathall likes the Stones, ¨I don't really have a favorite but I'd have to say Sympathy for The Devil by The Rolling Stones.¨  
According to Spotify, these are the top 10 Songs of the Week (October 11) 2021:  
STAY (with Justin Bieber)The Kid LAROI, Justin Bieber.

Bad HabitsEd Sheeran.

Serious (Remix) (feat. Fantasia Barrino)Colonel Loud, Ricco Barrino, Fantasia.

Save Your TearsThe Weeknd.

good 4 uOlivia Rodrigo.

For UsHbkbanz.

Kiss Me More (feat. …

Peaches (feat.
We asked students at EHS to put their own Spotify list together. To access this list, search Spotify for "EHS Favorites" or open Spotify, hit Search, and click the camera in the search bar. The playlist will be added to your library.