#nohatetour visits the TEC campus
Senior Gary Williams sat near the front row with a group of friends. They had no idea what to expect. Then the BMXers did their stuff. 
Trick rides, bar turns, euro table 30-degree turns, inverts, and flips were all included in the hour-long performance during the No Hate Tour assembly, "Oh great, it's a great event I feel like we should do it more. Like we should do more as a school because the biker community actually teaches us a lot of like anti-bullying and I feel that bullying is a very bad issue right now," said Williams.  
Before the event, some students weren't excited to go, saying "what are bicycles going to do at the #nohatetour?" Still, students from middle and high school filled the gym and in the end, they were very excited to take part. 
The high-energy event in the school gym was hosted by Zack "Catfish" Yankush, a professional BMX announcer. He grabbed the students' attention with the riders and then spoke to them about bullying, "If you have negative people in your life, BYE," said Yankush. He also took time to encourage students to focus on the future, "the only people who can stop you, are you." 
"
"If you have negative people in your life, BYE."
BMX riders include AJ Anija, Wesley Hark, Dane Beardsley, and Koji Kraft. Kraft loves seeing the students' reactions each time he performs with the tour, "The energy the students bring to the performance is amazing. There is nothing like it in person." Kraft says connecting the dots between BMX and bullying is pretty easy, "If you learn a skill, like BMX, like this group of riders here, you can find a group of friends. They have all issues they are going through, the same struggles, and the same trials and tribulations in their lives. A lot of us, you know, we pretty much are on the outside of all the other sports and that is perfectly ok." 
The ASA High School Tour assembly is sponsored by the U.S. Marine Corps, the Anti-Defamation League, and ASA Entertainment.
Why is it so important for students to hear this message? The information included in the #nohatetour site includes:  
Twenty-eight percent of students ages 12 to 18 reported being bullied at school.

Twenty-four percent of students ages 12 to 18 reported being cyberbullied.

Forty-seven percent of high school students never reported the incident.

Eighty-eight percent of teens have seen someone be cruel on social media.
The last stunt of the assembly had high school Principal Ryan West, middle school Principal Ansessa Hart, and high school Vice Principal Kimberly Willahan side-by-side on the jump as a BMXer did a flip over their heads. 
More information about the event and other dates on the tour are included here: https://asahighschooltour.com/
View Comments (1)
About the Contributors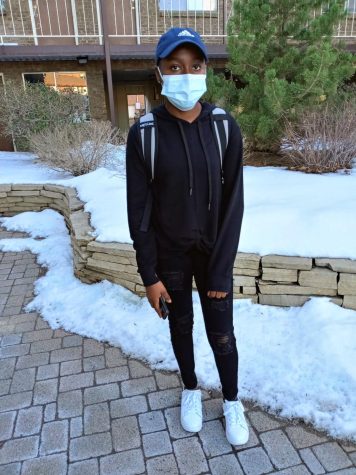 Diamond Queensley Yebowaah Essel, Writer/Photographer/Editor
I am a senior (12) at Englewood High School. I like taking photographs and reading in my spare time. My favorite class this year is AP Calculus. I am a...