A Race to State – Cross Country Aims for a Spot in the State Competition
EHS cross country team is stronger and more focussed this year.
Englewood High School's Cross Country team joined a new league this year and Coach Ryan Wes is hoping to lead them to the State Championship. "If we could get to the top three in regionals, that would be a good accomplishment for the boys' side," Coach Wes said.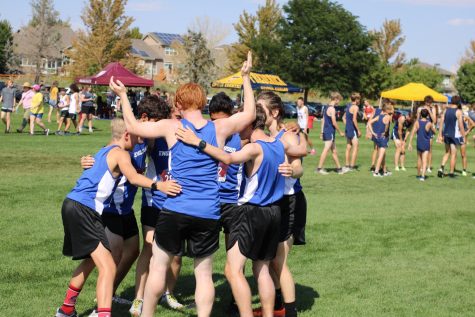 The team, which fluctuates between 8-12 runners, practices out on the roads surrounding the school. The runners are eager to grow as well, "You have to finish the race, and you can't stop until you finish the race no matter what. So you just gotta keep pushing through," says freshman Jack Mcgirl. The athletes also strive to accomplish goals set by themselves and their coach, "I want to get to 27 min on my 5k," Says Senior Joe Moraja, "I'm not good at it, but I get better every year." 
Some athletes from the team run for health and fun rather than the competition itself, ¨It's good for your body, heart, and lungs at least, it keeps you fit and in shape,¨ Mcgirl says. 
Coach Stu Howard says the biggest issue faced by the team is the varying levels of ability, "The challenge is we all share the same kids. Some days we have 10-11, but every day is different. The way teachers differentiate in the classroom, we have to differentiate out here. We have to tailor it for every specific need."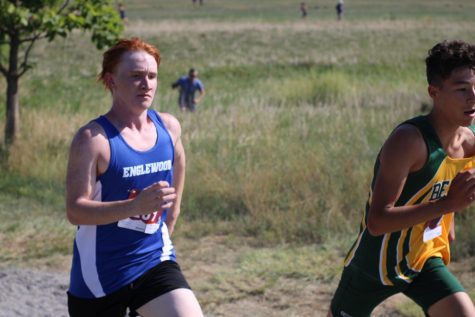 Senior Cody Mollick has run for EHS for three years. His goal this year is to, "get into the 17's, if not lower." He spent a lot of time over the summer improving his health, "I want a faster time so I ran and spent time in the weight room." His fastest 5k in competition is 18:30.  
The next race is The Clear Creek Gold Rush on Tuesday, September 13.