PirateTV-October 27, 2022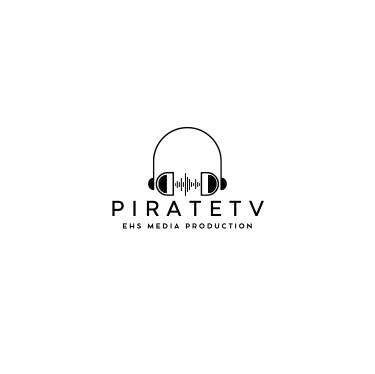 (M)Hello and welcome to Pirate TV, I'm Miguel Rodriguez.
(J)And I'm Abby Norejko
(J)We share some important news and an update on a story we brought you last month. We also give you a preview of Winter sports.
(M)We start with an update on our water systems. Students had complained about the water from the fountains tasting dirty and rusty. At that time, the PIrateer staff learned there are no water filters in the drinking fountains. 
(VO)
We have since learned that when district administrators found out about the issue, they wanted to take action and are looking into what it will take to add filters to at least a few of the most used water fountains in the cafeteria and near the gym.
(J)This is an important time for seniors who are putting together applications for college, career and the military.
(VO)
Mr. Walsh has been talking to seniors often about deadlines and things they need to be doing to stay up on all the requirements. Cap and gown orders to Jostens are due before December 1st when the price goes up. Colleges have signed up to visit Englewood so seniors can connect with them. The University of Northern Colorado is coming  Wednesday, October 26th, The University of Oregon is Wednesday, November 2nd and the Metropolitan State University of Denver is Wednesday, November 16th. Seniors must sign up in Naviance. 
Also, Final numbers for colorado free application day were 108 total apps submitted. That is more than double the apps submitted on that day last year. 
(M) Seniors, your deadline for senior pictures is November 18th. Please make sure you schedule your sessions with a photographer in the next two weeks so pictures can be turned into the yearbook on time. In addition, if you want a professional photographer to take your photo for free in February, you need to let Ms. Shotts know as soon as possible! 
(J)The Englewood Theater company is excited to show audiences the tale of a young girl who stumbles down a rabbit hole and goes on a wacky adventure through wonderland. I have a preview of what you can expect.
(PKG)
(tag)
(J)Alice in Wonderland opens November 10th through 12th in the black box. Tickets will be on sale about a week before the performance. 
(M) The student store is finally open in the Commons at the bottom of the stairs. 
(VO)
You can find different kinds of coffee, school merchandise, and snacks. The store is a project taken on by Business Two students and is open during lunch. Hazelnut Mocha is the October flavor of the month for coffee. 
(J)  It is getting colder and some of our friends will be in need of a winter jacket. Please donate a gently used coat or any winter gear. There are boxes around the school, in the spine, and the commons. 
(M) LatinX club has always made an effort to promote understanding and celebration of Hispanic culture through campus events. 
(VO)
This year students in the club and EHS artists created a community mural to beautify a space. They hope the mural will leave a lasting impression on students and the community. Michael Peters provided this drone footage. 
(SOTS)
The mural is at Cherokee and Floyd. Make sure to check it out. 
(J) Several students are starting an environmental awareness club. You might see posters that call it the "EAC".  
(vo)
Students are hoping to raise awareness of environmental issues and hope to get Englewood High School certified as a Green Ribbon School. That is a certification that comes from the state of Colorado proving your business or school is environmentally aware.
A school can either be blue or green ribbon certified. Organizers want to see more unity and participation from other students to do things to help the planet. Anybody can join. They meet every other Thursday during club time in Mr. Menardis's room. 
(M) In sports…. Englewood Football is coming to the end of its season and both coaches agree, they've seen huge improvements over last year. Alina Demont and Abby Norejko (nore-A-ko) has our story.
(PKG) 
(tag) The next game is Friday at home against Kent Denver. The game time is 7 pm.
(J)The 3A regions 5 cross-country regionals were over the weekend. The Pirates finished 6th of 14 teams. Beau Gilland finished top 15 at Regionals with a time of 18:56 and qualifies for the state cross country meet on October 29 in Colorado Springs. 
Volleyball season ended over the weekend with the varsity team winning the 2A 3A Frontier League tournament 2-0, 2-0. 
(M)Pirates Soccer finished the season 6th in the 2A 3A Frontier League with a 5 to 4 to 1 record. Athletes say it was a great year for soccer. Soccer heads into the postseason with a game Wednesday against Colorado Academy. 
(SOT) 
(M)Winter sports begin soon…
(VO)
​The wrestling preseason started last week. Athletes should show up Mondays, Thursdays, and Fridays from 3:45-5 in the wrestling room! Please wear a shirt, shorts or sweats with no buttons or zippers. If you have questions, please email Coach Matt Burton.
The swim team is celebrating 50 years at EHS. You can join the team by talking to Coach Tracey Lonn.
Boys and girls basketball preseason also begins soon. Preseason basketball camp starts next Tuesday November 1st and is open to all interested players.  Camp is Tuesday thru Thursday next week and and Monday thru Thursday the following week with tryouts starting on the 14th. Boys will go after school and the girls will start at 5pm.  See coach John for more information. 
Remember, you need a physical and the paperwork completed and sent to the Athletic office before you can participate.
(J) That's all the time we have. Thanks for joining us. Please check out the latest news and sports on the pirateer-dot-com… Have a safe and happy Halloween. 
We leave you with rehearsal for the EHS annual district choir tour Friday October 28 to the elementary schools in the morning the middle and high schools in the afternoon.
Vo
Leave a Comment