The New Social-Media Platform All About the Real You
The same old premise of social media has become too polished for some students. With each post perfected down to its littlest detail. But what if posts weren't so refined? What if there was a way to show a more accurate day-to-day of you and your friends' lives? BeReal after initially being released in 2020 has skyrocketed in downloads since the start of April. At this current time, BeReal has 53 million downloads and even students here at Englewood are using the app to get closer to friends.
Senior Natalie Barrios says she likes being able to take photos of herself throughout her day, "It is fun. I like that it happens at random times of the day and I just take a picture with anyone who is close." And explained how she uses the BeReal, "The app takes one selfie facing and one picture regularly. Some of my teachers like making goofy faces in their pictures."
So with many students loving this new app, what makes it different from other current social media? According to www.thewrap.com, Alexis Barreyat and Kevin Perreau who created BeReal had a dream of creating a social media app while simultaneously not being a social media app with no follower count and no filters.  Inside the app, it says, "BeReal won't make you famous."
So why do people like it?
Senior Sullivan Rodrigue says "I know that it's a social media app that people say is the only honest social media app out there. Every day, the app tells you to take a picture of whatever you're doing at that moment. It takes a picture of the front and back. And you can't see your friend's posts until you post. And if you're late to whatever it says, to take that picture it tells everyone that you were late. So it knows that you're not being real."
But due to its recent uprising, it is still getting used to the limelight. Senior Owen Custer argued, "it's a good idea but doesn't have a big enough user base." Custer says although now it doesn't have a bunch of people using it, it could be more fun the bigger it gets. For now, we just have to wait to see how this new social media pans out.
Leave a Comment
About the Contributor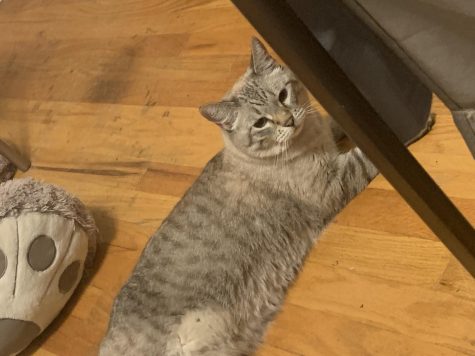 Corsten Bystrom :O, Staff Writer
I'm a Junior, I do video editing and photoshop. My favorite class is journalism. I also love doing Youtube.