Go, Fight, Win!
EHS Cheer team works hard to increase school spirit.
Englewood´s 2022 cheer team has been very busy this year with games, pep rallies, and a kids' cheer camp. All these events have led up to the cheer league competition and state. The league was on November 2, 2022, while the state competition was on December 9, 2022. 
As in years before, the team has been very involved in school activities. This year's homecoming was no exception. They performed in two pep rallies, did an elementary school walkthrough, and cheered at the homecoming game. The team practiced constantly in order to make their dances as sharp as possible. Freshman Lymillieona Townsell loves performing, "It's cool to see that you can put a smile on people's faces and make their day.¨ For many cheerleaders, it was their first time performing, which is promising for upcoming years.
After homecoming, the cheerleaders organized a little kids' camp. The camp was a four-hour-long event where kindergarten – 8th graders were taught some cheers and a dance. They later performed for their parents at a game during halftime. This was a way for the cheerleaders to raise money and give back to the community. 
Cheer has also been practicing for their competition season. Competitions include league and state. The girls perform a 3 – minute routine for a chance to win the league or go to the finals for state. These performances call for a lot of practice. Coach Ginger Rode called competition season, "sometimes stressful, but a lot of fun."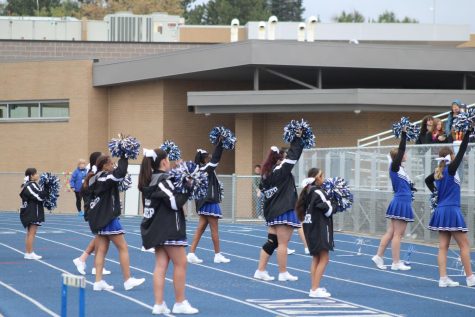 Overall the 2022 school year so far has been busy for the cheer squad. The team will work hard for the rest of the school year. After football and competition season comes basketball and wrestling. 
At the league championship, EHS took home second overall and first for Frontier league.
Leave a Comment
About the Contributors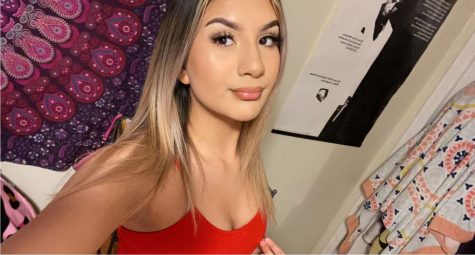 Briseyda Martinez, Photographer
I am a junior at Englewood High School. I am in cheer, and I enjoy doing make-up. My favorite class right now is US history because it is something I enjoy...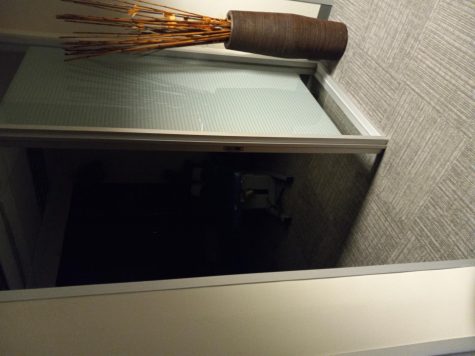 Zephyr Paul, Videographer
I am in grade 10 my best class in school is Design and Fabrication. When I am not in school I play games. The most intresting thing about me is that i...