Swimmers celebrated the end of an exceptional 50th year
Athletes share their season.
Englewood High school swimmers celebrated the end of an exceptional 50th year of a swim and dive team with a strong showing at the League Championship meet at the start of February 2023.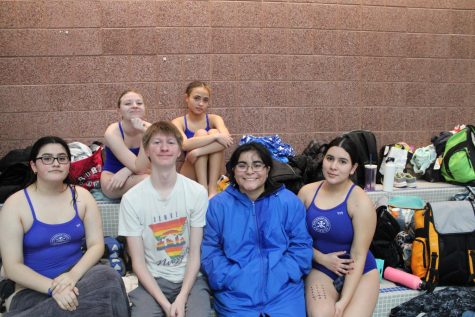 During the 2023 season, it was just a stroke of luck that 11th grader Juniper Alexander found her interest in swimming. She has been taking part in the sport for three months. Alexander joined the team because she said, "I love water and swimming is great for physical and mental health." The most significant stressor for Alexander  when swimming is "the time management and pre-meet." Alexander was motivated to do swimming because she says she had always been told, "I'm a strong swimmer and it sounded fun." She said "others' feedback" motivated her the most. She was inspired to do well and in the League meet, she swam in consolations for the 200 free and dropped 40 seconds from her preliminary time.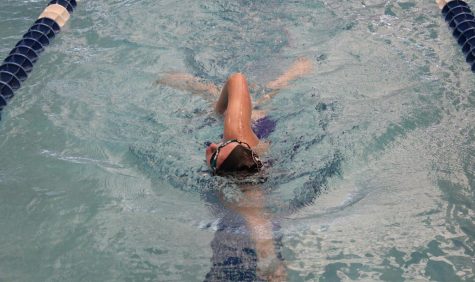 Half a dozen swimmers are on the team, including Stella Hapke, an 11h grader. She has been swimming for the Englewood team for about a month and a half. Hapke was also in Basketball, Cross Country, and Track and Field. Hapke heard about the team from her friends who urged her to join. She says it is stressful to have people watching her from the stands.  Hapke was inspired by her friend Carmen Torres. She likes that everyone on the team, including the coach (Tracey Lonn), is always positive.
11th grader Carmen Torres had a positive experience in her first year swimming for the team. She is a freestyler. Torres says that she wanted to join the swim team because she wanted to play a sport. Torres says she is inspired by her sister to swim well and also by watching professional swimmers.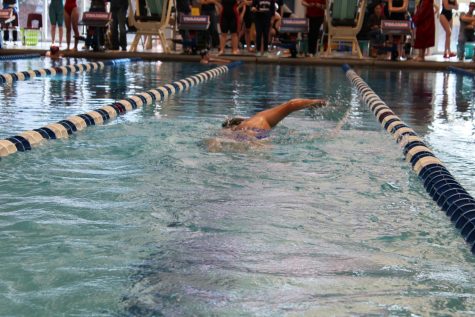 11th grader Evelyn Haynes is far from a professional swimmer and was inspired to join the team to learn how to swim. Haynes says she got her motivation from her mom who inspires Haynes to play the sport and improve. She says practicing the sport is what makes her get better and so does determination. 
10th grader Sarah Claveria has been a determined swimmer for two years. Claveria joined because she likes to be a part of a team. Claveria says a lot goes into being motivated to be a good swimmer, "to be a good player you need a lot of dedication to continue to improve." Claveria trains by "getting in the water daily and doing the drills."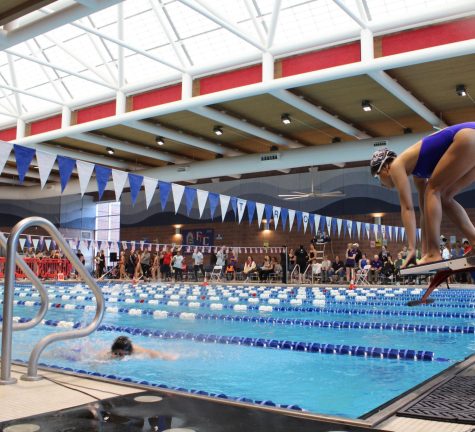 Several swimmers did well at the league championship meet. The team got 9th place in the 200 Free Relay with a time of 2:43:48 knocking 42 seconds off the preliminary time. They also placed 9th in the 400 Free Relay with a time of 6:24:04, shaving 23 seconds off their preliminary time.