PirateTV Newscast – March 2023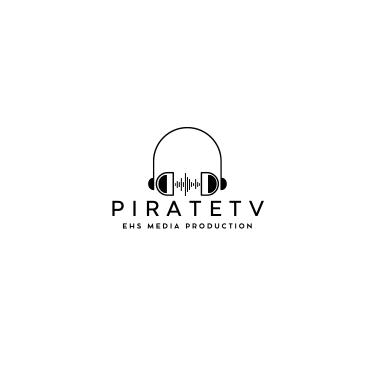 Hello and welcome to Pirate TV, I'm Hailey Darras, Juliet Arana and Bri Martinez. Thanks for joining us today. It has been a busy month, there is a lot to get to today. 
Students at Englewood High School were forced into lockdown a few weeks ago after a call came into the Englewood police department 9-1-1 call center. The event lasted 40 minutes, while students hid out of sight.  Once the lockdown was lifted, most students waited for an adult to pick them up from school. The reunification event lasted another two and a half hours. EHS students were the apparent victims of an elaborate prank. 
(dan) We later learned that a series of phone calls went out to 17 different Colorado agencies.  
Law enforcement called it "swatting," when someone makes a false call to law enforcement, claiming an emergency situation and providing a real address for officers to respond to.
(Jul) The FBI had to get involved because the calls also went to schools in other states. Police said they knew of numerous threats made to a variety of organizations but said they had no information to indicate a specific and credible threat. 
However, for the students who experienced the incident—for an hour—in the closet, the feeling was real…and traumatizing.
(dan) We spoke to EHS counselors to find out how students can get help if they need it. 
(sot) 
(Jul-senior spotlight) 
We turn our attention to our senior spotlight this month. We chose Kyli Kinton who is in the running for Valedictorian. She talks about her biggest accomplishments, what she thinks about her senior year, and what she is excited about post-graduation. 
(sot) 
(Dan-scholarships) It is time for seniors to make decisions and prepare for their future. That means deciding if a job, college or the military is there next step. We spoke to a senior making those decisions and our post-secondary adviser for information on scholarships.
(sot)
(DAN-art show)The district art show will run now through the 27th at the Englewood Public Library! Stop by to see work from all our talented EHS students!  
 (Jul) Englewood high school is roaring up to put on its production of Beauty and the Beast. Here's a preview.
(PKG) 
(Jul) Tickets are available using the QR code on the posters around and at the door.
 (DAN-Miosm) Singers are gearing up for the MIOSM choir festival. That stands for Music in Our Schools Month and the concert will include singers from elementary, middle, and high school.
(vo) 
The concert is Thursday, March 16th at 7:00 pm in the auditorium. It is a really cool event to see when all of the voices of Englewood join together for one night. 
MIOSM is a nation-wide celebration of the value, importance and rewards of music in schools! The Theme is "Music of History, the World, and Poetry".  
(JUL)A reminder for all students, the yearbook goes to the publisher the friday before Spring break. If you need to take a photo or want to reserve one at the lowest price, you need to do that in the next two weeks. 
(jul) Remember… wish week is next week. There are a lot of great events all week including games, and fundraisers. Check out the posters around school for information! 
(DAN-sports) Spring sports is underway. Girls soccer, baseball, tennis and track are a great way to get exercise and be part of the school community. You can still sign up. Stop by the athletic office for more information. 
(JUL) That's all the time we have. Thanks for joining us. Please check out the latest news and sports on the pirateer-dot-com… Have a safe and happy week. 
##