EHS Journey to Make Par
Englewood has a golf club.
Englewood High School has teed up a Golf Club for the first time in many years. Students pushed for the re-introduction of the sport this year and Art teacher and avid golfer Emily Ancona stepped into the role as coach. Athletes play at Broken Tee three days a week. The golf course not only provides a space to practice and lets the players have reserved (free) tee times.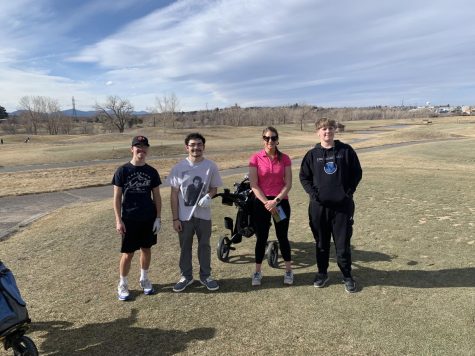 Freshman Soren Singer took up the activity, "I play golf because it's fun and I like to get outside." He has been playing for five years, "I do wish the golf team were a little bit bigger just so we could have more practice and more people to play against."  
Ancona started golfing during the pandemic. She fell in love with the sport, "I think golf is so fun because it's so challenging. It's like one day you can be so good. And then the next day, you struggle the entire time, but like those shots that you just connect perfectly keep you coming back."
She is really enjoying helping others find a passion for the sport, "I do. I love it. We just started a golf club. And it's really fun to see students, younger students playing golf because it's such a lifelong sport. I'm in a league and I play with 80-year-old women. So you can play you start now and you get good, you can play forever."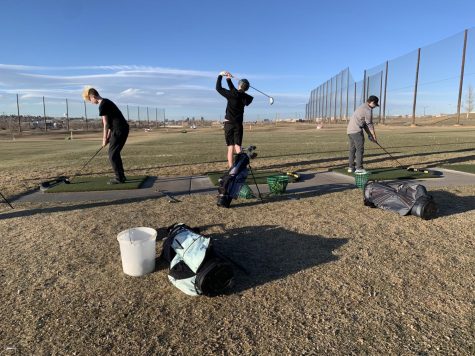 Sophomore Avery Garcia thinks golf is a lot of fun, "and it's a good activity to get outside and get some sun." Garcia has been playing for about a year, "I'm glad Englewood has a golf team again. I think it's a good size for right now. It definitely can be a little bigger come the actual season but I think we have good numbers right now."
If enough students are interesting in continuing, it could become a full school sport come next spring. You can follow the EHS golf club @englewoodhs.golf on Instagram. Ancona posts "How To" videos each week and swing tips.