Team USA runner at Englewood High School
Carmen Graves, a Team USA runner, coaches the  Englewood High School track team.
Englewood High School (EHS) offers a large variety of sports for students to participate in, including track and field. The track team at EHS combines with an all-girls private school St Mary's Academy. It has a strong coaching staff and a large number of EHS participants.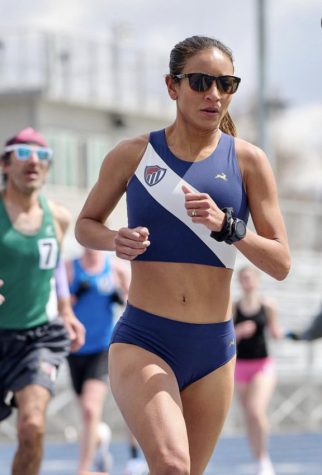 Coach Carmen Graves is an experienced track and field athlete competing at very high levels her whole life. She specializes in events like the 3000-meter run, 800-meter run, and steeplechase, however, with her experience she is able to teach horizontal jumps, distance races, and anything her experience is required for.
Athletes say having a coach of this magnitude has brought the track team to a whole new level. Her coaching in the long jump and triple jump events has produced over 10 personal bests among athletes. 
Athletes love having Graves as a coach. She really makes students feel good and enjoy the sport, "I love working with Coach Carm. She's so nice and understanding," says Senior jumper from St Mary's Academy Ellie Martin. 
Graves is originally from Christiansburg Virginia. She played soccer and ran track in high school, then got a chance to run at Roanoke College. In 2021, she qualified for the Olympic trials. She fell short of making the team. In August of 2022, Graves ran for Team USA in the North American, Central American, Caribbean championships.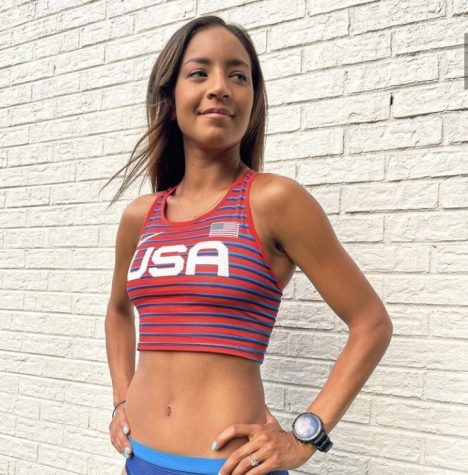 Her experience is acknowledged and respected by all people on the team including fellow Coach Sean Stetler, "Working with Carmen is great because she is very knowledgeable and humble. Even though she's a world class distance runner, she coaches jumpers, simply to help out the team," says Stetler. The athletes she coaches value the experience she has, "I think her experience helps a lot with the small details technique wise and she also has experience in when to not do too much and hurt yourself," says Martin. 
Coaching and running is very different yet they both go hand and hand, "Once I started coaching, I started to see the sport of track and field differently (and) realized that as a coach I just want my athletes to show up and try their hardest because that's where true growth and positive change takes form," says Graves.
Her schedule of coaching and running makes for a busy schedule, "Carmen helps out the team tremendously by being a positive influence and role model for our team. She is always working hard," says Stetler. 
Another benefit to her experience is her youth. She is only 32, "I am at the age where I am still young enough to compete at a high level, but old enough that I've got a lot of experience and wisdom to pass along," says Graves.
Rather than just telling athletes what to do she can show them and present her knowledge visually, "Her younger age has helped her to become a better coach seeing as she can show her athletes she trains, the form and how to do certain things," says freshman jumper Madden Bain.
Competing at such a high level has brought her coaching to a strong point for the team, "My personal experience in the sprints and jumps during high school and the distance events after high school allows me to identify with all athletes and coach most events," says Graves. She lives the life of an athlete and has a well-rounded ability level that gives her a unique understanding of athletes.
Leave a Comment
About the Contributor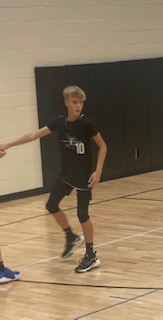 Dylan Noll, Writer
Hi My name is Dylan. I am a Freshman at Englewood High School. I enjoy Playing basketball football and running track in my free time. One thing that is...