Baseball Team Reaches for Play-Offs
The Englewood High School baseball team plays game after game this season on an intensive schedule to achieve their goal of making playoffs.
The coaching staff says baseball has hard-working, driven, players who are passionate about the sport they play. One of the star players on the team, Grant Pebbles, shows a lot of potential.
Head coach Kyle Brink believes the most passionate player that helps with the success of the team is Pebbles, "Pebbles is the epitome of what a coach wants to see in a baseball player, somebody that is dedicated to getting better every day dedicated to his teammates as well as dedicated to the craft of playing." said coach Brink. 
Pebbles,  a sophomore, plays outfield,  "I decided to play baseball because I've been playing it since I was three. So I love the game because it is my favorite score. And that's what my parents do. So my brothers." 
When asked why the coaches chose him as a good example of what a team represents in a player, "I believe that the coaches chose me because I do what I need to do on the field. And you know, I got my teammates' back just like they have mine."
"The impact that he has on this team is something I don't think I've seen in my six years here at Englewood when it comes to talent level. So coming from freshman year to sophomore year, his talent has grown immensely. He's a leader in the dugout, he leads very quietly, and he's not a vocal leader which is something that is fantastic for this team. The way that Pebbles carried himself and performed was memorable, he went to the pitcher's mound, and Pebbles would say "All right boys I want to put it in the ozone and they're gonna hit it.  So be ready. Grant's attitude is kind of relaxed when he's out on the field. So those memories will always be in the back of my mind when it comes to Grant Pebbles." Coach Brink said.
Beau Johnson, a junior infielder has been a big influence on the underclassmen on the team. When asked about Pebbles and the impact he had on the team,  "Grant inspired me to play harder and really develop the underclassmen on the team. Seeing him care so much as an underclassman made me want to play harder and roll with the younger players. Grants influenced me to just really perfect my craft and work with them over the summer and to just play to the best of my ability in order to play at the next level."
Coach Kyle Brink has been rallying his team this year to meet their goals, "Last year after making the playoffs, we set the goal to go back and compete in them again.  We have a very talented team, one that is capable of doing such a task," said Brink.
Since the team aims to make playoffs, their rigorous practice schedule encourages the boys to overcome obstacles in-game, "We try to make practice feel very much like a game, where there are a lot of pressure situations where these players can learn to adapt to those situations in the games," Brink said.
Though the team is at 5-8 standing right now, Brink is hopeful his team will push through, "We have lost several games that we should not have but, we have also shown a lot of competitiveness in games that we have won. I am pleased right now where this team's momentum is headed and feel like we can make a good push for the end of the season and a chance to win our league," he said. 
"My favorite memories while playing baseball are probably beating Skyview in the Conference tournament to go to the playoffs for the first time in a while for baseball. My plan after high school is to major in business and go play college baseball," said Pebbles.  
Leave a Comment
About the Contributors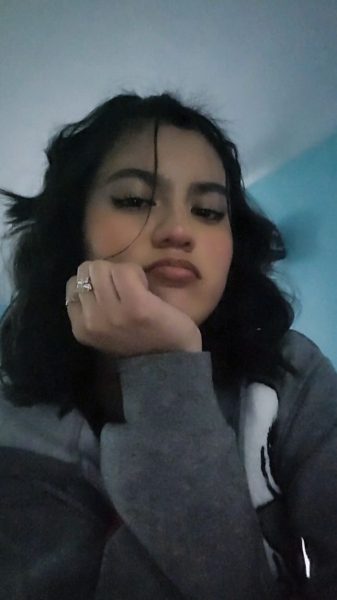 Jade Coronado, Reporter
My name is Jade Coronado I'm a sophomore at EHS. My favorite class is English. One unique thing about myself is I can draw.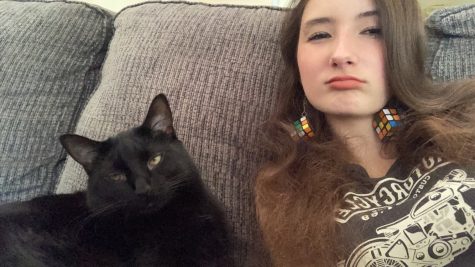 Erin Hoglund, Staff writer
I am a sophomore at EHS and I've been going to Englewood Schools since kindergarten. I love to sing, I participate in The Englewood Talent Company Choir....