Cross Country season ended with many personal records (PRs) and one runner going to state. 
It was a tense start to the season as the team didn't have enough runners to make a full roster, but it all worked out, "I was just glad we had enough kids to make a team this year. You need seven runners to make a team, and starting off we didn't have that. So it was good to have a full team," said Coach Sean Stetler. 
New to the team, freshmen and sophomore runners, "This was my first year running cross country due to the team not having enough people, so I joined, and I hope more people can join next year, " said sophomore Leon Huntington.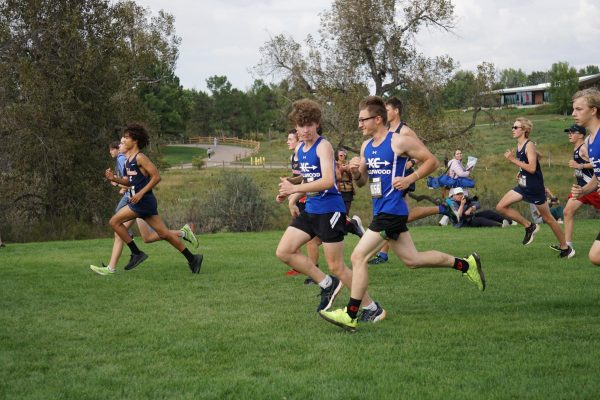 The boy's team was crowned Frontier League Champions and then placed 6th in the region. The team missed State by 19 points. One runner was tapped for state. 
Seasoned runners were hoping to reach new heights for themselves and finish off the season with PRs,  "My goal for this year was to make it to state, it was a big thing for me since I didn't make it last year due to getting injured," said sophomore Jack Mcgirl.  
He loved pushing himself, "But I wanted it to be over, 'cause it's hard. You have to keep your pace up, you can't get too relaxed," said Mcgirl who hit an all-time PR of 17:57. 
Mcgirl's commitments for this season paid off with 46th place in State out of 152 runners and he hopes to take a higher place in the state next year.
"My goal for next year is to have the whole team go to state, we were just twenty points away from making it as a team. So it would be great to send the whole team," said Coach Stetler
Some are disappointed with their performance, knowing they could've done better.
"My best time this year was 18:34, I was a little disappointed because it wasn't as fast as I was running last year. But it was still good," said senior Beau Gilland.
Gilland's senior year didn't turn out as he wanted it to due to an injury over the summer. But he made the best of what he could, running his last year.