Road to the playoffs begins in Rifle
Game time 1:00pm Saturday in Rifle
Englewood football heads to the playoffs for the first time in nearly ten years. 
Senior defensive tackle James Sharp was just four-years-old when he found out about Englewood football, "I feel really excited, very excited. The last time we went, I was being adopted and I was four-years-old and was just being introduced to the Englewood community by my dad who went here in 1995."
His father, Sean Sharp, and his brother Jacob went to Englewood High School in the 1990s and played football, "He is super excited that at least one of the family gets to participate in a playoff game because he went here and his brother went here and played football. They remember the four or five seasons when we went." 
That was in 2010. Coach Bryan Daldegan said the last time the school made it this far in the conference was 2006. He coaches defensive and running backs. He and the coaching staff want to take it day by day, "We will focus on the task at hand, which is beating Rifle and not look ahead to the other games." This is the first playoff bid for this entire coaching staff, "That's why we all came over here, Coach (Mike) Campbell, we wanted to make a run for the playoffs and a run at the state title."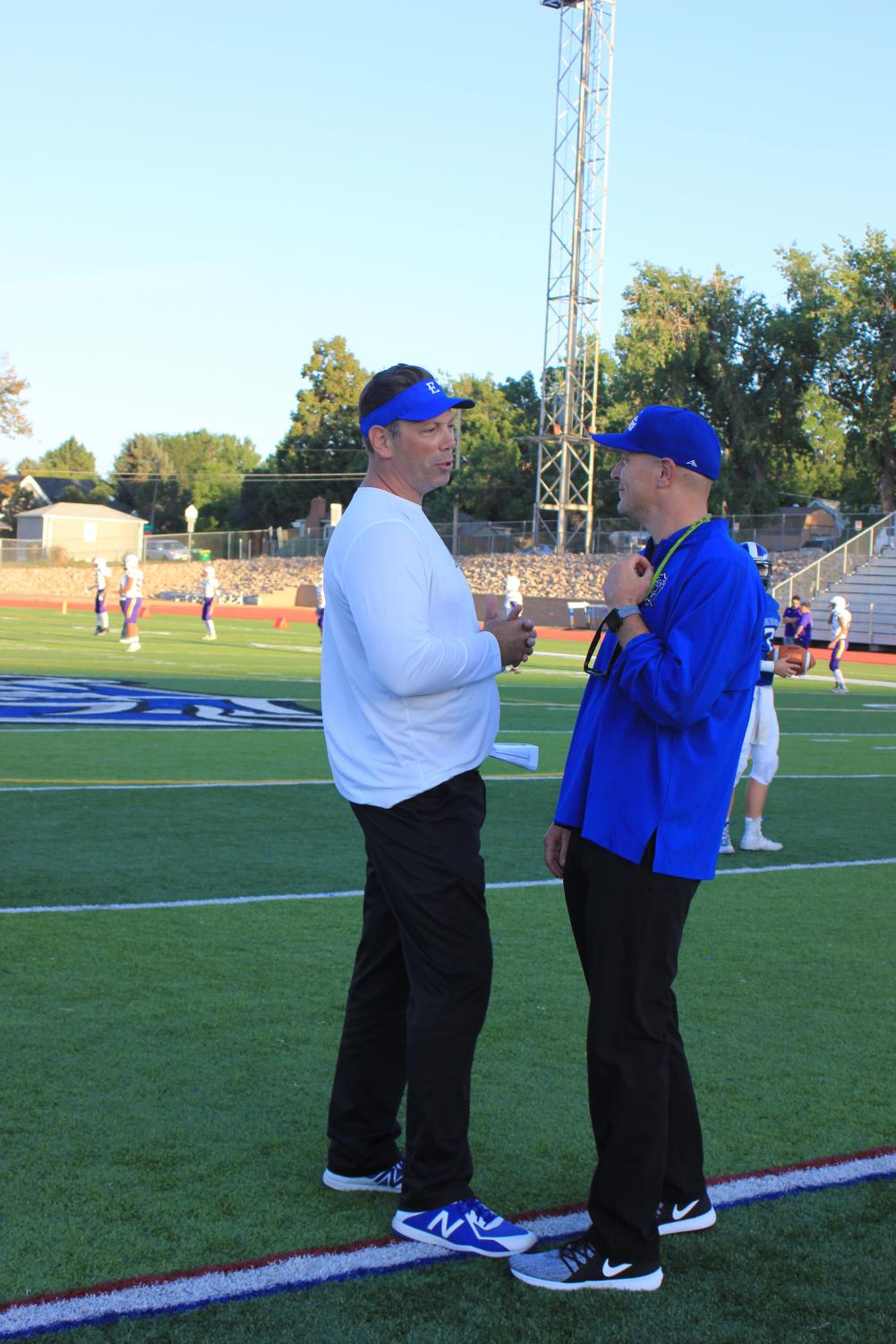 The first game puts Englewood against Rifle. Englewood comes into the game ranked number 16 while Rifle is leading in first, "Just like Coach Nate Johnson said, being ranked 16 or being ranked number one doesn't matter in 2A. It's just whoever wants it more. Every single year, a top seed gets knocked out by a bottom seed. Two years ago, the 15th seed won the entire tournament," said Sharp.  
Sharp believes the secret to success is simple, "We have a good chance, we just have to show up and show out."  
Sophomore Jacob Gabriel is a defensive lineman. He believes if the Rifle team rests on their 9-0 winning season, they may be overconfident, "The D-line is pushing the other teams' offensive line and we are faster than the other team. I think we prepared a lot and I think all we need to do is make the other team overconfident." 
Senior defensive end Josiah Hazard is thrilled for the opportunity to head to the playoffs, "It is a big opportunity. It is a change in culture for the football team here in Englewood." He knows they have a good chance, "I think we have a good game plan and we need to stick with what we know and what we do. I think we will be just fine." 
Athletic Director and Assistant Principal Nate Smith, "We have two teams in action this weekend. Volleyball is in action at Eagle Ridge and then we have football at Rifle Saturday. It's a cool thing to have two teams in playoffs in one week." 
Smith believes the team is well prepared and will do well, "I would hope so, we prepare to win every game that we play. The situation is, anytime you are in the playoffs, you never know what is going to happen. We just need to prepare and go play our football game."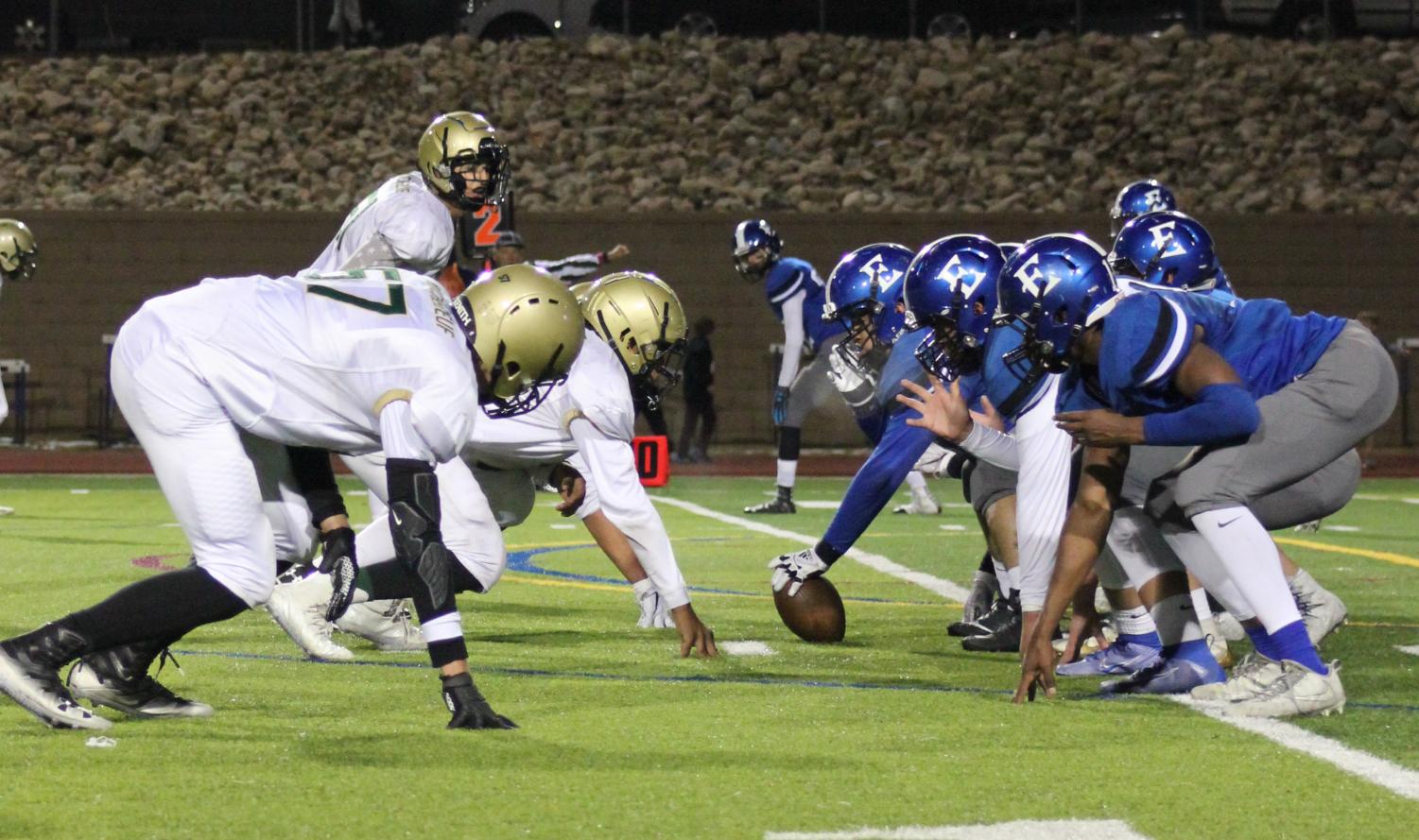 EHS students are backing the team all the way. Junior Cisco Sanchez is rooting for his team, "I heard they are going to the playoffs. It is very exciting. We haven't been there for a minute so it's very cool." "I got some brothers out there. I hope they do great out there and do what they've got to do to win a championship." Students know this team can go far, "I think everyone has a chance of winning, you just have to have faith and put in the effort," said Sanchez. 
Teacher Erika James is the head volleyball coach. She is taking her team to the playoffs Friday for the third year in a row. She is also fully supporting the football players, "I think they put in a lot of work over the last few years and that is really starting to show in their practice and their play. I'm really proud of what they've been able to do in the last couple of seasons. I'm hoping they are the underdogs that push forward and take down the number one seed." 
The school secretaries are rooting for the team. Kim Perconti waits to see the end results, "I am extremely excited to see them go to the playoffs and I'll be even more excited if we win because we haven't won for a number of years." 
Senior Angel Villarruel plays offensive guard for the team, "I feel excited. It's my last year. It is a pleasure to play for a good football program." 
Senior Sebastian Diaz is the team's center, "I feel proud of the team and all we have accomplished. I am extremely happy and excited to look back on this in the future." 
The game is in Rifle, Colorado on Saturday, November 9. We will have a team of reporters at the game and will update you on social media.