The Dangers of Social Media Challenges
Students speak out about the issue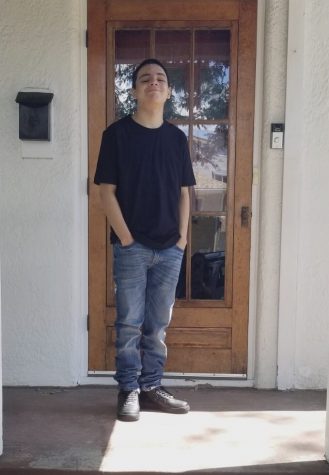 More stories from Seth Betancur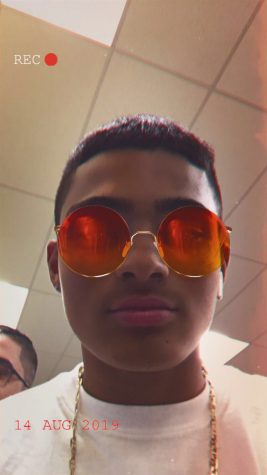 More stories from Julian Galvan
Englewood High School has seen an alarming rise in the number of social media challenges, some of which are doing harm to the student resulting in the need for medical care. One of the security guards at the high school Bryan Daldegan thinks it's not smart to cause self-harm, "I have heard of it, I think any challenge that causes harm to yourself is not positive and should not be promoted by social media."   
He says any challenge that inflicts harm should be put to a stop as fast it has started. But, he worries about the hype on social media, students feel the peer pressure to try the crazy stunts.
Englewood High School plans to keep watch on social media for the "Eraser Challenge" that has seen a resurgence in recent weeks. At least one student was sent home after trying the challenge in which students rub an eraser on their skin causing burns, some so severe the scars last years.
Sophomore Audra Ward said she had no idea the challenge was back, "I think I have done it but in third grade."
Ward says she's matured past the point of taking part in these, "I think it is dumb you're just hurting your self, it's not funny to do."
"They're stupid and there is no point in it," said Junior Christopher Apodaca. He's heard of a few other popular social media dares, "The pass out challenge is another one where you bend over and stand up really fast after to try to pass out."
Senior Lucas Stombaugh says he knows the stunts are happening at EHS, "Yeah I've heard of it and it's freaking stupid. One of my friends in my class did it. I thought it was dumb."
EHS administrators know how fast social media trends can grow. It only takes one student to share the challenge with the video attached to the post.  
Some of these challenges have resulted in serious injury. In August, just as school began, the Kiki Challenge, inspired by the Drake song encouraged people to jump out of their cars, into traffic and do a short portion of the dance. There are numerous incidents of people injured when the stunt took a horrible turn.