A season of strength
Every play was a battle. Every down is an opportunity. When you go up against a 3A team, it takes the effort of the entire team to come out on top. With a final score of 19-14, Englewood football took home a big W against Littleton and gained confidence after a tough start to the 2021 season. 
The team is a spunky one, led by number 2 Senior quarterback Gunner Johnson who spent the last few years preparing for this year, "I think I prepared pretty heavily going to quarterback training, going to every single summer workout, make sure I knew my teammates, made sure we are ready for the season." 
The coaching staff says Johnson has been a strong player over the last few years, but it took some insight on his own part to get to the next level, "More forming into actual quarterback instead of just being a two-way athlete playing defense and offense, just playing mainly quarterback, and learning more of that fundamental stuff."
He is really proud of his team and its ability to fight the good fight each week, "Probably the growth of our team because we're a pretty young team and after every game, you could see how much better we are with the attitude and being more physical and stuff like that."
Johnson says the attitude of the athletes has improved as the season progresses, "You can really see our growth throughout the game. Usually, we'd get down by one point, or we down by two points, two touchdowns, and then we just put our heads down, but now we're like, we're in and we can keep up with them we keep going, don't stop."
Gunner Johnson hopes to play football in college but is wide open to opportunities. 
Leave a Comment
About the Contributors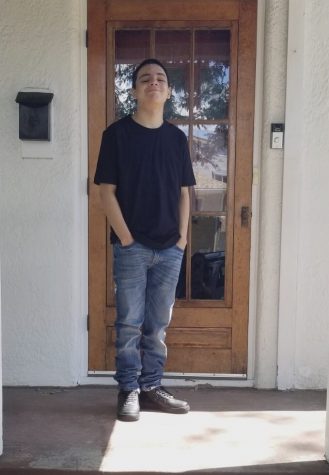 Seth Betancur, Editor
I am a senior at Englewood High School. I'm into cars. I like to tune cars and I like the hands-on nature of working with cars. If something is wrong,...