WinterFest spirit week!!!
Hang on for a minute...we're trying to find some more stories you might like.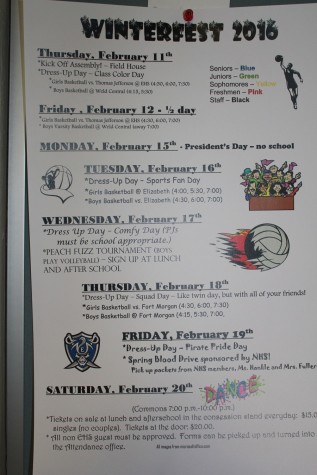 Winterfest, our spring spirit week, is upon us.  There are posters up all over the school showing you dress up days and the week full of activities. We held an assembly to kick-off the activities.
This year we want to recognize students who participate.  Rather than movie tickets, next week's drawing will be for Winterfest tickets.  We will reward students for school spirit with the white Positive Behavior tickets.
Students can use the tickets for snacks as before, but they can also put them in the treasure chest in the main office for the drawing for dance tickets.