Englewood High School FBLA Chapter Wins Recognition
FBLA District 10 Leadership Conference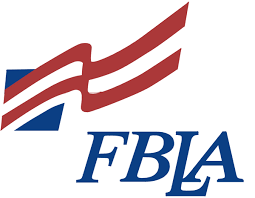 Hang on for a minute...we're trying to find some more stories you might like.
The FBLA District 10 Leadership Conference was held Friday, February 12, in which over 600 FBLA members and advisers participated in business-related and leadership development workshops, guest speakers, and competed in 50 different events.  The members who place in the top three/four of their events qualified to compete at the FBLA State Leadership Competition in Vail, April 14-16.  Congratulations to the EHS FBLA bringing back 27 top ten awards and 11 state qualifiers!  Thanks to all who supported Englewood FBLA in this journey.
EHS FBLA

Competition Event
Place
Name
State Qualifiers
Intro to Business Communication
1st  Place
Daniel Martins
State Qualifier
Intro to Information Technology
1st Place
Dwight Anderson
State Qualifier
Computer Problem Solving
1st Place
Payton Martinez
State Qualifier
Publication Design
1st Place
Trevor Willson
State Qualifier
Sales Presentation
1st  Place
Sofia Montoya
State Qualifier
Healthcare Administration
2nd Place
Kaitlyn Mestas
State Qualifier
Computer Problem Solving
3rd  Place
Trevor Willson
State Qualifier
Accounting I
3rd  Place
Kaleb Moseley
State Qualifier
Healthcare Administration
3rd  Place
Megan Radford
State Qualifier
Global Business
3rd Place
Aliah Patter

Isabel Montanez

Daniel Martins

State Qualifiers
Accounting I
4th  Place
Mataya Stubblefield
State Qualifier
Graphic Design
4th Place
Alexi Graves
 
Hospitality Management
5th Place
Megan Radford

Alexandra Foster

 
FBLA Principles and Procedures
5th Place
Megan Trail
 
Economics
5th  Place
Jerome Doherty
 
Client Service
5th Place
Thomas O'Connor
 
Computer Problem Solving
5th Place
Zach Avjean
 
Accounting
6th Place
Reighan Kirklin
 
Public Speaking II
6th Place
Landis Carter
Website Development
6th Place
Marta Mansbacher

Zach Avjean

Joe Hall

Management Decision Making
6th Place
Dylan Carpenter

Kaylie Carpenter

Bria Look

 
Intro to Business Communication
7th Place
Bria Look
 
Sports and Entertainment Management
8th Place
Reighan Kirklin

Nathaniel Andrews

 
Healthcare Administration
9th  Place
Caleb Medina
 
Intro to Business Communication
9th Place
Dylan Carpenter
 
Business Calculations
9th  Place
Marta Mansbacher
 
Economics
10th Place
Payton Martinez
 

 

FBLA is a student business organization with nearly a quarter million members and advisers in 12,000 high school chapters worldwide. FBLA promotes career, technical, and business education; values free enterprise; creates citizenship; and fosters the inner growth of young adults as they transition from school to work.  Its mission is to bring business and education together in a positive working relationship through innovative leadership and career development programs.