Two EHS students play their way to all-state
Hang on for a minute...we're trying to find some more stories you might like.
More stories from Midori Martinez-Palmer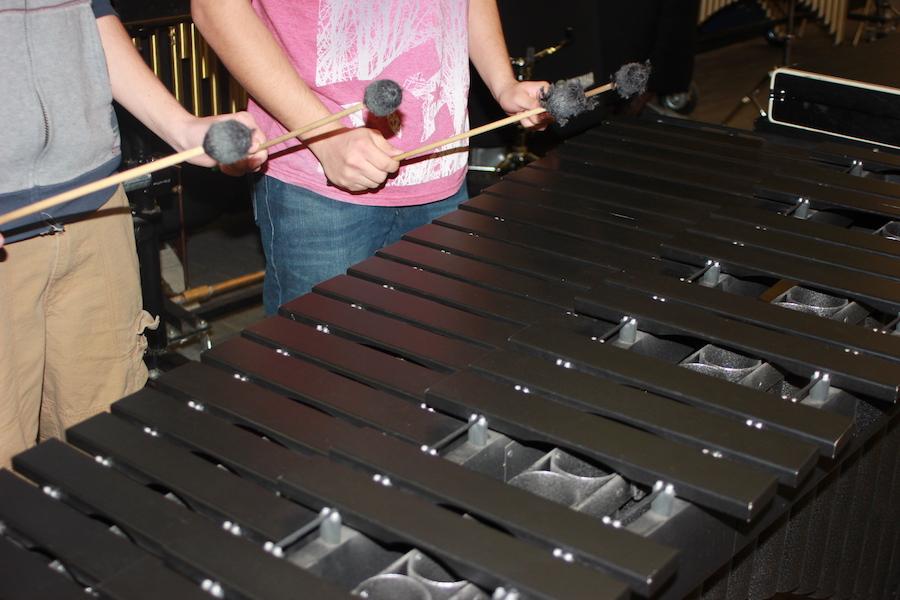 Practice makes perfect, and we know that at least two of Englewood High Schools band members have done a whole lot of practicing. EHS juniors Jakob Garcia and Joseph Westerfied auditioned and were awarded percussion spots on the prestigious All-state band and All-state orchestra groups.
Westerfield (11), started with piano then trumpet for 3 years, then percussion. He has been playing for a total of 11 years. He loves playing percussion, "it's kinda the color of a song." He says it adds to what the other instruments are doing, It is not one instrument, he plays a lot of instruments, "snare drum, mallets, tympani, auxiliary which are little things like cowbell and tambourine."
When he got the chance to audition for the state groups, he wasn't sure how he would do, "I was kinda anxious, kinda nervous, kinda exciting." He was asked to perform excerpts from songs, "I thought I did worse than I guess I did." He apparently did very well, "I was checking on the all-state band website and I went to audition results and my name was there."
Jakob Garcia (11) saw his name as well, "I felt like I did bad during the tryout. I was anxious." But he was relieved and excited to get the opportunity. He tried out because he thought it would be a challenge, "I just figured it's my junior year, try something more than just band and the regular classes."
Garcia has been playing for years, "I started in 5th grade," he loves the multiple instruments of percussion, "I feel it is more demanding than the other instruments like if you play the flute, you get to know one instrument, but if you are percussionist, you need to master several different things to play them successfully."
Garcia and Westerfield will spend the next few weeks practicing for the performances coming up in March. All-State Orchestra is from Feb 9-11 and All-State Band is from March 30-April 1.