One EHS student-athlete is honored with nomination
Senior Ashlynn Hainey is included in the Under Armor All-American Watch list. A first for an EHS athlete.
Sports play a big part in many students lives. For some it's more than something to do in their free time, it is a passion that has shaped their future. When senior Ashlynn Hainey found out she was on a list honoring the top volleyball athletes in the country, the Under Armor All-America Watch List, she didn't know how to react, "I didn't. I wouldn't have expected to be. My height kind of plays a role in everything because I'm so short. But the fact that I can overcome that is pretty cool because I'm still one of the better ones in the country, almost. And so just seeing that my hard work has paid off is cool, but I still want to work harder," Hainey said.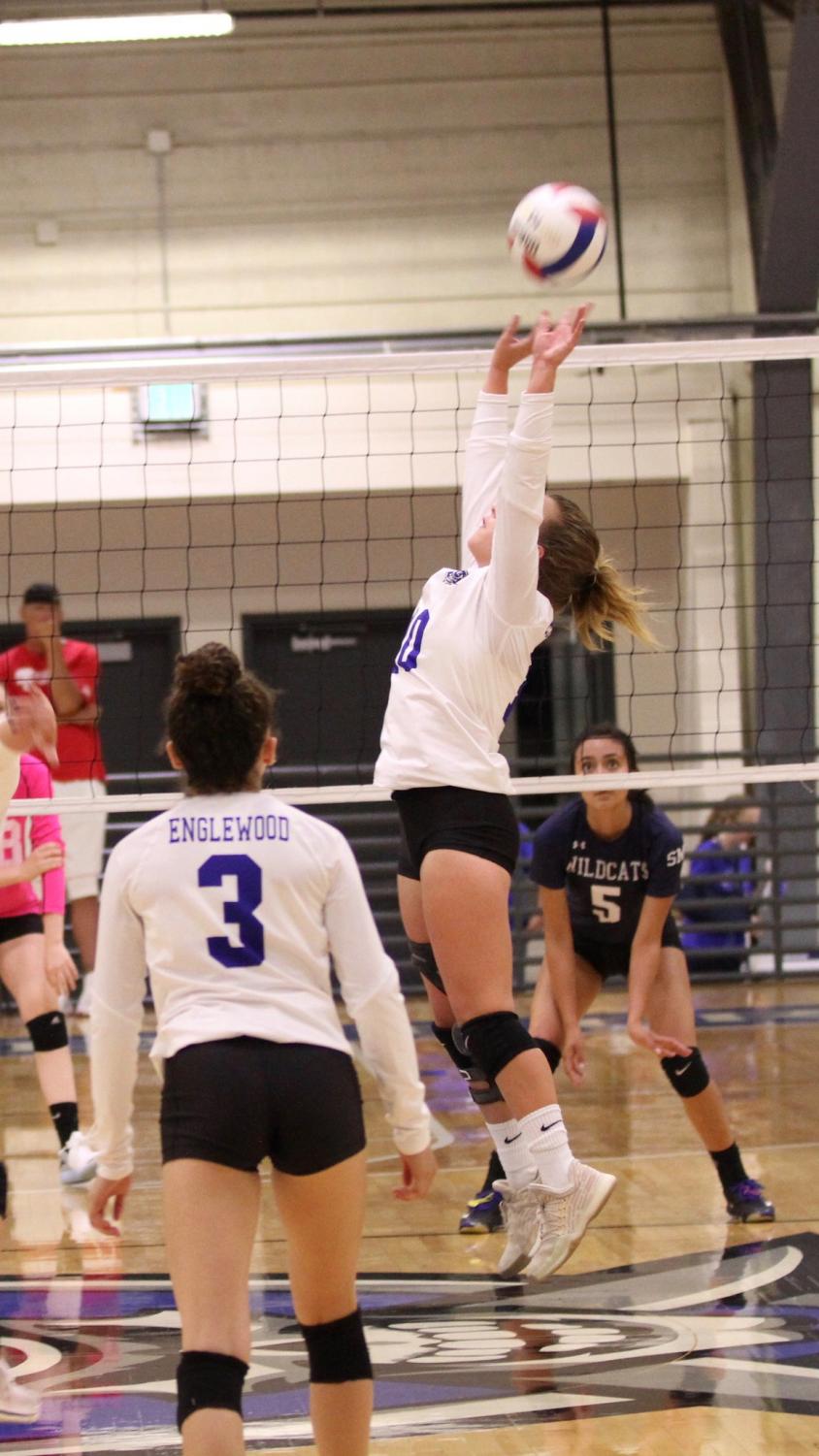 Hainey, who is a setter for EHS varsity team, has been nominated for the Under Armor All-America Watch List for her outstanding performance as a volleyball player with Englewood High School and The Edge Volleyball Club. Having an athlete on the Under Armour All-America Watch List is for student-athletes who are recognized for their outstanding volleyball abilities and their academic performance. The full list, recently released, includes several hundred of the nations best volleyball athletes. Click here to view the full Watch List.
Though it may be shocking, she's happy to be nominated, "So, this watch list, they look at people from all over the US, and it's been kind of crazy that I'm on it, because there are so many good players in the US, so just seeing that I'm one of the top players is pretty cool." Hainey said.
By the end of the high school season, only 72 athletes across the nation are selected as Under Armour High School All-Americans. The finalists will be announced in November. Head Coach Erika James is proud of Hainey and can't wait for November, "We're all cheering for her and know that she should be one of the final 24 All-American athletes at the end of the season."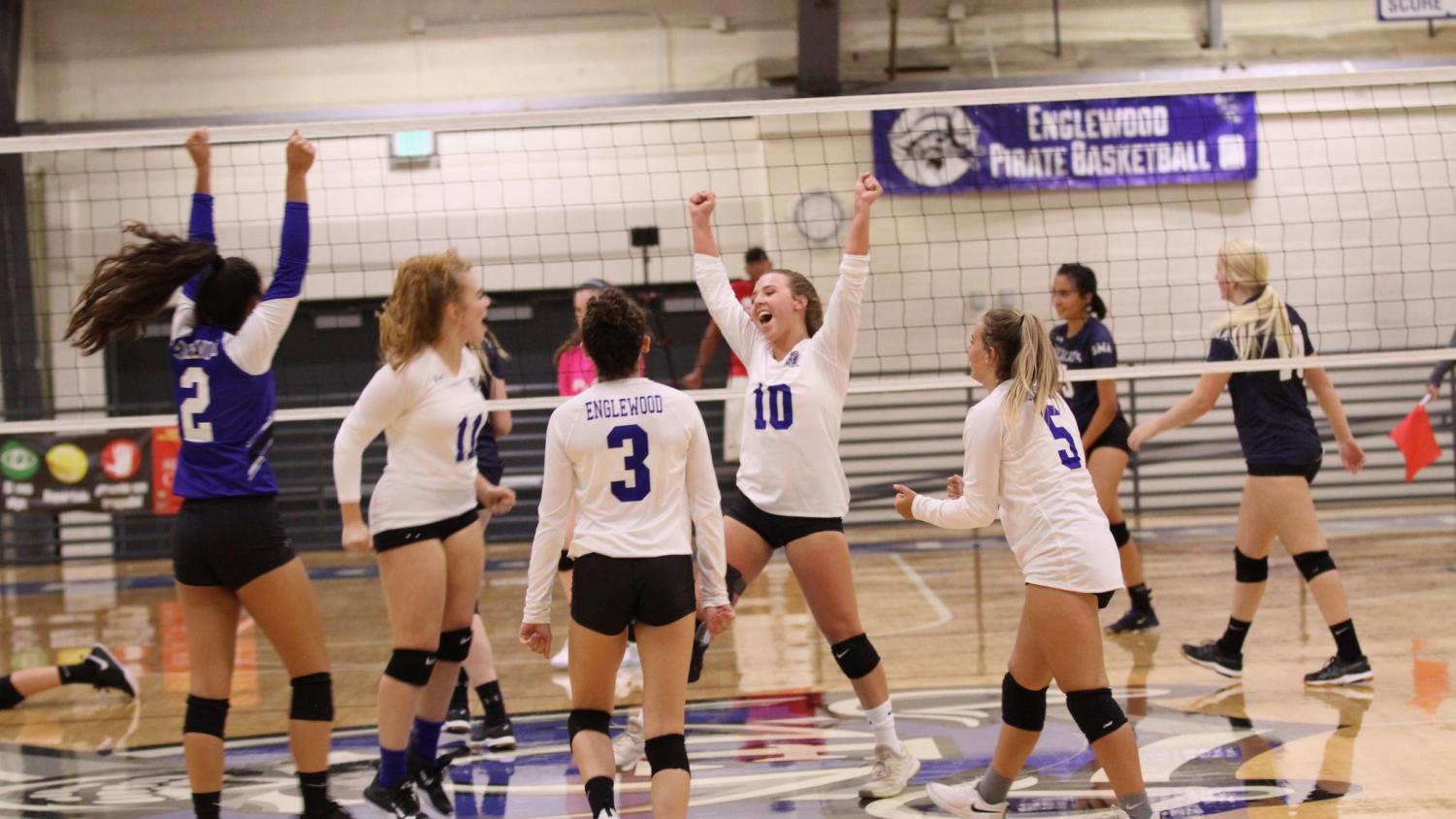 Volleyball isn't something you can learn overnight, it takes hard work and a good attitude to get as far as she has. Hainey dedicated a large part of her life to playing volleyball and makes sure to work hard to be the best that she can be, "I used to go to small like private school-ish. So when I came to Englewood, I started playing it more. And then I went to a club called The Edge. I found a lot of people there who were really good at it and I was like I want to try to do better and then I just started falling in love with it."
While being on a watchlist might seem intimidating to some, she is excited about this year's season. She believes the team will do great this year just like in the past, "It looks really good. We have a lot of seniors this year we've all been playing together since freshman year. So we have a lot of chemistry so this year's, it's looking good," Hainey said.
This honor is by invitation-only. Coach James credits her with many strong traits, "To be nominated in and of itself is even an honor. She is a good, tough, competitive, smart setter that adds value to our team and program. Her athleticism and leadership set the expectations we have for all of our athletes." James said.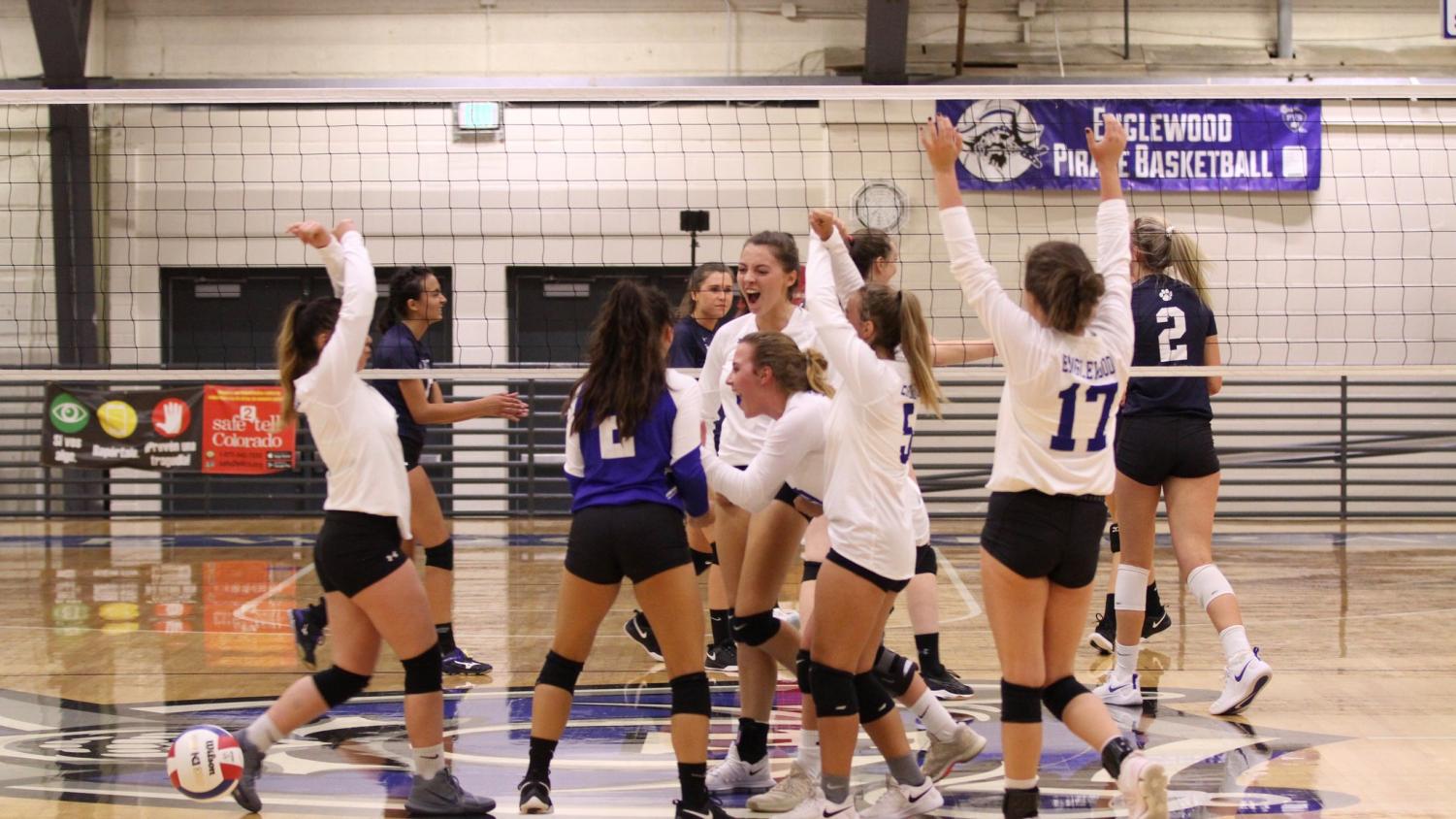 According to the American Volleyball Coaches Association (AVCA) website, the general requirements for nominating a student-athlete for Under Armour All-American honors are:
· The student-athlete must be in the process of completing her senior year of eligibility.
· The student athlete's head coach must be a member in good standing of the American Volleyball Coaches Association.
Hainey knows volleyball is something she wants to do in her future, "I'm not exactly sure yet, but I would love to play college volleyball. I've had several people reach out to me but I'm not totally set on one yet."
This November, the AVCA will announce 72 athletes as 2019 Under Armour All-Americans and will also announce the AVCA High School All-Region Team. The 24 First Team selections will be notified and invited to participate in the Under Armour High School All-America High School Volleyball Match held at the end of the year in Orlando, Florida.
Leave a Comment
About the Contributor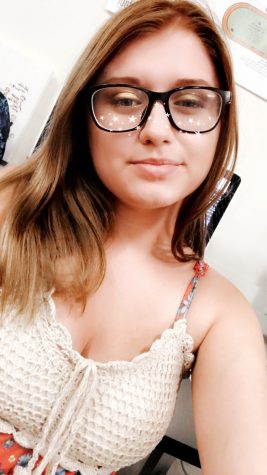 Jaydin Webb, Editor in Chief
I am part of the senior class of 2020. I hope to continue my career in journalism and leave a legacy for the next Editor. I have put my all into making...