Wrestling with Success
As the school year comes to a close, many memories of a weird but historic year linger in our thoughts. A big accomplishment to make note of this year came from the wrestling team.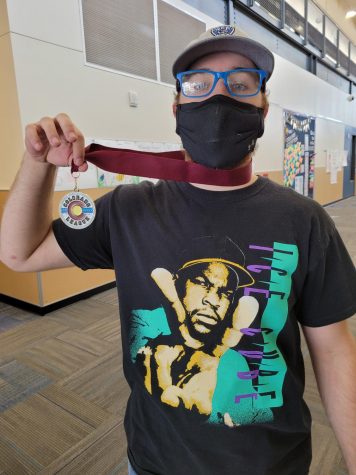 Senior Charles Childers has materialized into a leader and standout athlete for Englewood in the 2020-2021 season, working hard to be able to compete and win in a competitive environment. "This year I improved on lots of things. One thing I did improve on was attacking more than defending." Childers posted an admirable record of 4-1 his senior season, earning the All-league first-team award for the Colorado League. This means that Childers was voted as the best wrestler in the Colorado League for his 170 lb. weight class. "I think the reason I got it was because ever since I started wrestling I knew it was something I wanted to do and improve on. One day during practice, our coach asked us what we wanted to get out of wrestling and so I said I wanted to be a state competitor. So I pushed and pushed myself to get better."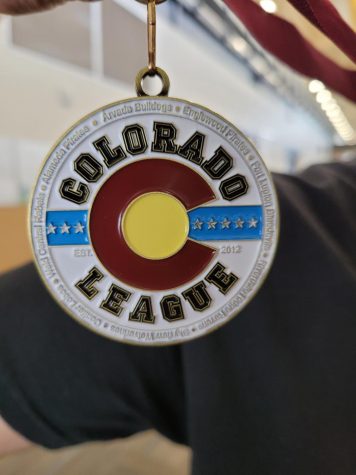 Childers started wrestling in 2018 as a sophomore and it gave him an outlet to get away from the distractions of life and have something to motivate himself with. His coach, Lorenzo Moreno (Coach Moreno), has enjoyed watching his progress. "Charles works hard in practice and is always putting in the extra work during conditioning. He was voted Most Inspirational this season for his strong match against the returning state champion at the 3A Regional Tournament in Bennet after returning from a quarantine. Charles is a dependable teammate who has grown so much as a person these past three years. Wrestling has taught him discipline by maintaining his grades and being a respectful student in the class. We're proud of Chucky!"
Childers is appreciative of the support he's gotten from his coaching staff, "My coaches helped me get to this point because no matter what they didn't let me give up or let me stop, they pushed me past my limit and because of that I got better every time." Childers hopes to continue his education in college by getting into welding school and zoology, "I want to be a primatologist, someone who cares and studies apes." Childers' high school career will be remembered, and his influence and hard work will stay a standard for greatness at Englewood. 
About the Writer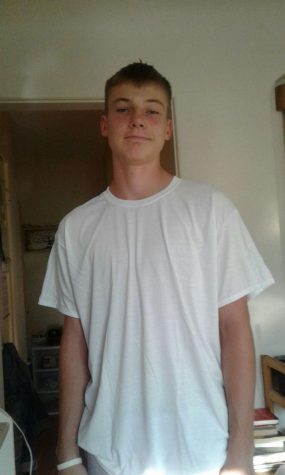 Nate Gravagno, Staff Writer
I am a Senior and a three-sport athlete at Englewood High School. I like going into detail about events that affect me and other students at Englewood.